3rd ERIA Governing Board Meeting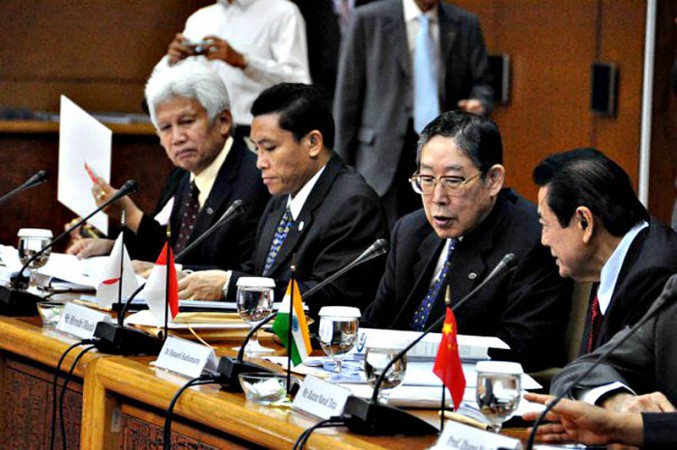 The 3rd ERIA Governing Board Meeting was held on 6th September 2010 in Jakarta. The meeting was chaired by Dr. Dinh Van An, Chairperson of ERIA Governing Board.
Dr. Sutin Pitsuwan, Secretary-General of ASEAN addressed the meeting. Mr. Hidetoshi Nishiura, Executive Director, ERIA, briefed the GB members on the research works done in ERIA in 2009-10. The Governing Board members discussed ERIA's future course and contribution toward development and integration in ASEAN and East Asia. The members provided guidance to ERIA and its research activities towards addressing the needs of policy makers and businesses in the region.
The members adopted the 3rd Governing Board Meeting Statement which will be presented to the national leaders in the upcoming East Asia Summit in October 2010. A meeting of Ambassadors and Country Permanent Representatives (CPRs) of the 16 member countries was held on 7thSeptember 2010. The Academic Advisory Council (AAC) of ERIA also attended the meeting as observers.
The Ambassadors were updated on the current research activities in ERIA, together with a briefing on the Comprehensive Asia Development Plan.
CHOOSE FILTER