28th Meeting of ASEAN SME Agencies Working Group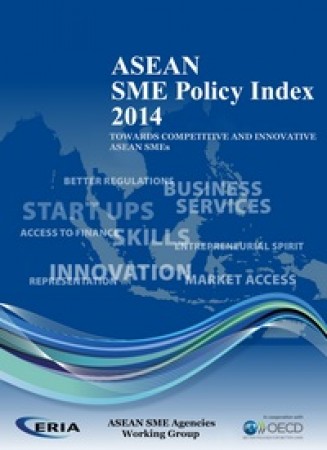 At the invitation of the Official ASEAN SME Working Group, a team of ERIA led by General Manager, Mr. Daiki Kasugahara, accompanied by Dr. Ponciano S. Intal Jr., Dr. Dionisius A. Narjoko, and Dr. Sothea Oum, attended "The Twenty Eighth Meeting of the ASEAN Small and Medium Enterprise Agencies Working Group" which was held from 14 to 16 June 2011 in Singapore.
During the meeting, the ERIA's delegate was invited to present the concept paper on "ASEAN SME Policy Index" on 14 June, 2011.
The concept paper was widely discussed and endorsed by official members of the ASEAN SME Working Group. As a result, ERIA will form an expert group to prepare the framework and ASEAN SME policy review as one of the main research projects for the fiscal year 2011 - 2012. The result from the research will be submitted to ASEAN SME Working Group for its deliberation.
CHOOSE FILTER