17th International Conference on The Future of Asia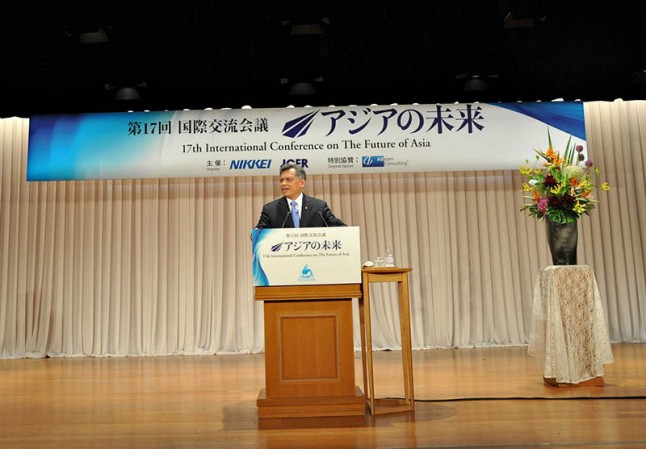 The 17th International Conference on "The Future of Asia" organized by Nikkei Inc., Japan was held on 26 May 2011 at Imperial Hotel in Tokyo. Mr. Hidetoshi Nishimura, Executive Director of ERIA attended the conference.
The International Conference on "The Future of Asia" is a forum that each year brings together political leaders, including many heads of governments and top business executives from Asia to discuss outlooks of the region.
The Great East Japan Earthquake of March 11 left deep scars on Japan, and its repercussions are being felt throughout Asia. At this year's Future of Asia conference, the participants drew on their collective experiences to discuss ways of handling the reconstruction process after disasters strike, as well as ways of enhancing cooperation in the Asia-Pacific region.
Dr. Surin Pitsuwan, Secretary-General of ASEAN, delivered a speech on issues pertaining to the high presence of East Asia in the global economy and the importance of future cooperation for Japan's recovery among Japan, ASEAN countries and East Asia.
On the occasion of dinner session, Mr. Nishimura met with Mr. Takeaki Matsumoto, Minister for Foreign Affairs of Japan. (Photo 2)
CHOOSE FILTER