Database and Programmes
Back
SMEs and Private Sector Discuss Digital Economy in the SME Digital Economy Summit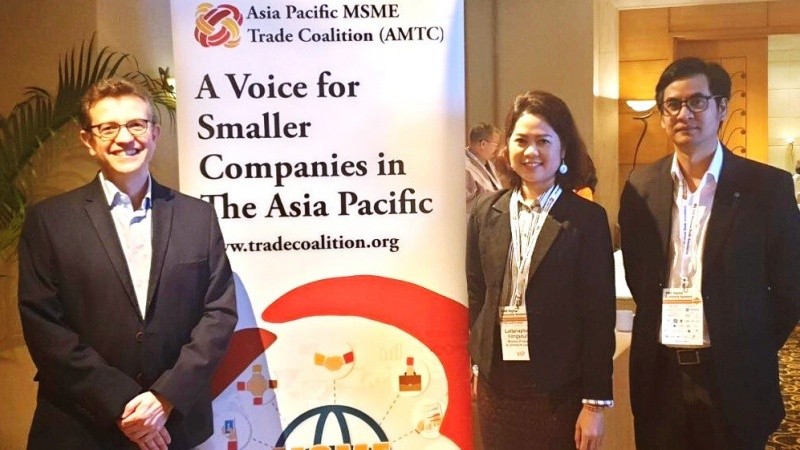 Singapore, 16 October 2019: Themed From Local to Global, the SME Digital Economy Summit brought together SMEs and the private sector to discuss the digital economy and to gain insights on digital trade and how to leverage it to help SMEs grow across borders. The Summit provided a balance between macro-economic trade issues as well as practical sharing and thought leadership from MSMEs. Several panel discussions allowed participants to glean from experts and business peers, on the opportunities and challenges faced when expanding their businesses beyond local shores.
A key highlight of the event was also the informal roundtable discussions between businesses and trade officials, which provided an open dialogue on trade issues. The Summit also hosted the SME Showcase that featured best examples of MSMEs from the region as well as companies and organisations that help enable SMEs to expand.
The SME Digital Economy Summit, a gathering of more than 350 participants. is the flagship event of the Asia Pacific MSME Trade Coalition (AMTC), a working council of the Asia Business Trade Association (ABTA) with a mission to engage and empower small businesses on trade related matters. Today it has more than 2,800 members across the Asia Pacific region.
Through the CBP, supported by the Australian government, Mr LONG Kemvichet, Deputy Director General for International Trade, MOC, Cambodia and Ms Lattanaphone VONGSOUTHI, Director, National Implementation Unit, MOIC, Lao PDR, were able to attend.
CHOOSE FILTER