Database and Programmes
Back
[Op-ed] Covid-19: Asean Must Act More Boldly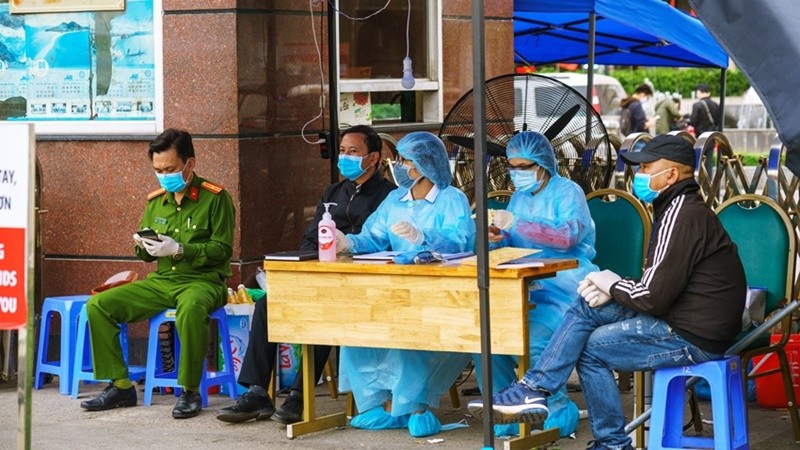 By Kavi Chongkittavorn, Senior Communications Advisor: The past 12 weeks have displayed Asean's strengths and exposed weaknesses when the grouping has had to respond to an unprecedented common catastrophic crisis, the coronavirus pandemic.
While the Asean foreign ministers were quick to organise a video conference in early February to ensure that all the members were on the same page, somehow as days passed by they seemed to allow the bureaucratic polity within their countries to take its course, which has inevitably slowed down whatever plans they pledged to undertake.
The joint statement from Asean foreign ministers in February clearly set out a guideline of key tasks that the member countries must work together on to combat the coronavirus. They identified nine priorities they could do in common. One of the two most important resolutions is the strengthening of the coordination of national and regional efforts in ensuring the grouping's readiness and responsive measures to mitigate and subsequently eliminate the threat of Covid-19. The other one is the real-time exchange of information related to virus development.
Both economic and defence ministers also met and issued joint statements of their common actions. To ensure the economic well-being of Asean, the grouping's economic ministers stressed the importance of maintaining Asean's supply chains and facilitating access to input materials by business, especially small- and medium-sized enterprises.
During the Asean Defence Ministerial Meeting last month, Asean defence ministers also stressed the importance of organising joint drills on disease prevention and control among their military medicine forces. They also agreed to tap the expertise of the dialogue partners of the Asean Defence Ministers' Meeting Plus (ADMM Plus) to enhance the overall capacity of military medicine in responding to disease outbreaks.
Both Asean and China are closely cooperating with each other following their ministerial meeting recently in Vientiane, Laos. China has been providing Covid-19 test kits, surgical gloves and masks to the grouping. There is a possibility that Asean and Chinese leaders will meet in a summit to further consolidate their joint efforts to combat the outbreak. Both the US and European Union (EU) have just started to discuss with Asean the impacts of the virus on their relations.
The newly set up Asean Centre for Military Medicine also sprang into action to discuss joint efforts and mutual concerns. They also came up with measures to quell the virus.
So far, the exchange of information has been carried quite efficiently among various Asean officials responsible for public health. They have done so in two ways -- through teleconferences and diplomatic channels.
Now that the 36th Asean summit has been postponed to the end of June, there is an urgent need for Asean leaders to have a video conference to come up with additional measures as the coronavirus has reached pandemic level. The World Health Organisation has already asked the countries in the region to take "aggressive measures" to combat the virus. Currently, Covid-19 infections have been recorded in nearly all Asean member nations -- Cambodia, Malaysia, the Philippines, Singapore, Indonesia, Thailand, Brunei and Vietnam. Laos and Myanmar still have no confirmed cases.
Malaysia, Vietnam and Singapore have issued a two-week national lockdown after infections in their countries increased, affecting Asean citizens who are returning to their countries. Unfortunately, these Asean members decided to implement these policies on their own. Singapore was the first country to announce that specifically, travellers from Asean countries would also need to have 14 days of quarantine if they choose to enter the island republic from now on. Then, Vietnam followed suit.
Among the Asean members, Malaysia was the first country to seal off its borders. However, last week, other Asean nations followed. Singapore banned all short-term and long-term visits to the island. Other Asean members have not yet come up with such draconian approaches. In the case of Thailand, given its desire to continue to attract tourists, the government has yet to completely seal off the country, continuing to allow foreigners to enter the country as long as they meet its stringent requirements.
However, over the weekend, the Thai Interior Ministry ordered the closure of all 68 border checkpoints around the country and granted governors of 31 provinces bordering Myanmar, Laos, Cambodia and Malaysia the authority to shut down borders entirely if needed. Exemptions were given yesterday at borders in certain provinces to mainly allow Myanmar and Lao migrant workers to go home.
Given the worsening of the virus spread, it is imperative that the grouping maximise existing agreements to provide additional consular assistance to Asean citizens stranded in foreign Asean countries during an unexpected crisis. For example, Thailand must allow Lao citizens or others to transit to return home but with some waivers. The requirements set by the Thai government could further delay their mobility.
Thailand as well as other Asean countries must and need to display magnanimity to their Asean friends. First of all, Thailand must allow Asean citizens to get access by land with special border passes to travel home. Secondly, equal health treatment should be given to all Asean citizens like with Covid-19 testing access or treatment if tested positive. Finally, all members should utilise the Asean Communication Master Plan to raise awareness of the dangers of Covid-19 so that they will be able to protect themselves and mitigate the spread within the region.
Thailand can do a lot more to help neighbouring countries. The government needs to reach out to Myanmar, Laos and Cambodia, which share long borders with Thailand. Their regular and irregular migrant workers need to be taken care of whenever they cross these borders to contain the spread of the virus.
This opinion piece was written by ERIA's Senior Communications Advisor, Kavi Chongkittavorn, and has been published in The Bangkok Post. Click here to subscribe to the monthly newsletter.
Related Articles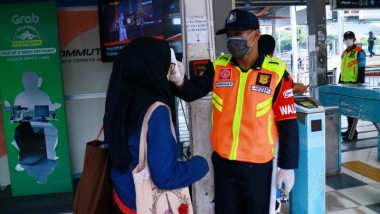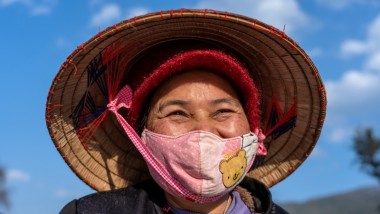 CHOOSE FILTER