Database and Programmes
Back
ERIA Hosts Workshop on Long-term Care for Elderly Caregivers in Indonesia
The Economic Research Institute for ASEAN and East Asia (ERIA) in cooperation with Universitas Respati Indonesia (URINDO) held an 'International Workshop for Research Dissemination: Need Assessment for Long-term Care including Oral Care for Indonesian Elderly Caregiver' on 20 March 2019 in ERIA's Jakarta Office.
The workshop was part of an ongoing research project spearheaded by an Indonesian and Japanese team. The project focuses on long-term care in the Indonesian provinces of Jakarta, Banten, West Java, and Yogyakarta. After successfully completing the project, the research team is seeking to expand the research to other Asian countries by utilising the model which would be developed through Indonesian site.
The project is specifically designed for caregivers with the hope of contributing to Indonesia's healthcare workers as well as creating a standardised care for caregivers of the elderly. The collaboration between the Indonesian and Japanese teams were partly due to the significant presence of Indonesian caregivers within Japan's long-term elderly care. Prof Yuko Hirano, a Professor in the Graduate School of Biomedical Sciences at Nagasaki University, stated that there are approximately 1,494 Indonesian caregivers who are based in Japan.
Moreover, Prof Hirano stated that there are approximately 1,792 Indonesian caregivers that have been dispatched from Indonesia through Japan-Indonesia Economic Partnership Agreement since 2008. Prof Hirano mentioned that more and more Indonesian caregivers would enter Japan through another track, such as Technical Internship Training Program, Specified Skilled Worker, and students who enrolled to caregiver course in Japan.
Meanwhile, there has also been a growing pressure in Indonesia to focus on the elderly citizens, which is expected to make up 13.2% of the country's population by 2025, according to the Rector of URINDO Prof Tri Budi W. Rahardjo.
During the event, the speakers emphasised on a number of key issues, including paying more attention to oral care of elderly people due to increased health risks if it is neglected. Oral care is important because it requires more invasive care; therefore, the caregivers need appropriate knowledge and skills on oral care for the elderly. At the event, participants were introduced to the 'Higashijima Oral Care List'. The module has continuously been developed since its creation to ensure that it can become a universal module of oral care for the elderly.
The event included a lively discussion regarding the challenges facing Indonesia's elderly population from participants who are directly involved in assisting elderly people. The participants comprised of professionals from private and public healthcare institutions. After the conclusion of the event, the Indonesian and Japanese teams will forge onwards in completing the research project, taking into account the input from event participa
Related Articles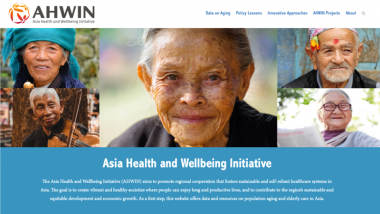 CHOOSE FILTER