Database and Programmes
Back
ERIA Held Research and Capacity Building Workshop on Impacts of Disasters and Climate Change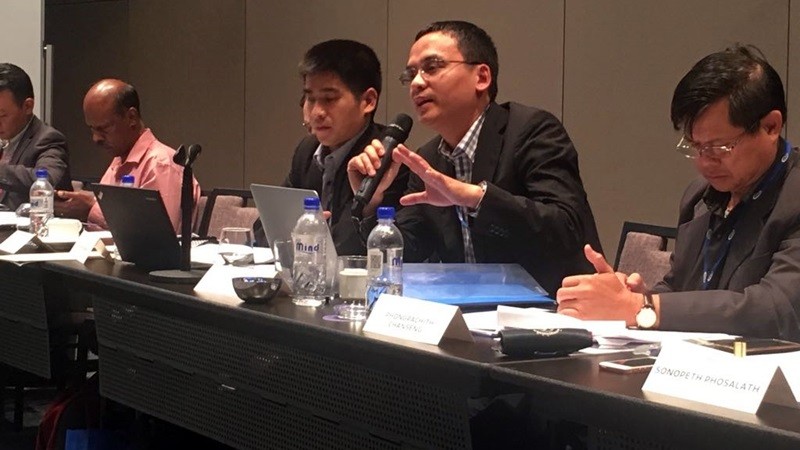 In an attempt to mainstream disaster risk reduction (DRR) and climate change adaptation (CCA) into development planning of the region, ERIA held the second workshop on 'Evaluating the Distributional Impacts of Disasters and Climate Change and Development of Adaptation Roadmaps' in Singapore, 25-26 March 2018.
This research project, led by ERIA Senior Economist, Dr Venkatachalam Anbumozhi, brings together experts from the International Food Research Institute in Washington, DC, the Asian Productivity Organisation, Nanyang Technological University, University of Technology Vienna, Asia Pacific University Japan, and the US Department of Agriculture. Government officials from Cambodia, Lao PDR, Myanmar, and Viet Nam joined the workshop with the experts under ERIA's Capacity Building Programme, as part of a peer-to-peer process to draft and develop Guidelines on Adaptation Road Maps for policy makers.
The papers discussed at the workshop included ones focusing on the challenges, impacts and implications of climate change on food security, the challenges of integrating CCA and DRR into national programmes, the feasibility of establishing a taskforce at ASEAN specifically dedicated to CCA and DRR, and mechanisms to mobilise capital to finance DRR and CC programmes.
CHOOSE FILTER