Message from the Chairman of the Governing Board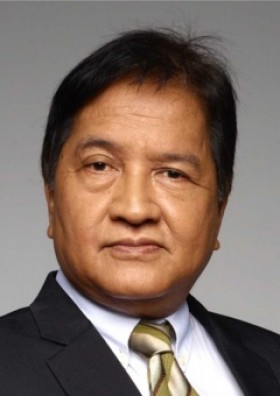 Dr Cielito F. Habito
Through more than a decade of its existence, ERIA has asserted itself as the premier knowledge support institution for ASEAN and East Asia, not only on economic issues but in a much wider range of development concerns. The institution has also demonstrated great resilience and resourcefulness through the COVID-19 pandemic, which did not deter ERIA's professionals from continuously working to serve the needs of its focus regions, especially in providing timely evidence-based analyses on new and emergent issues that have arisen.
ERIA's relentless work is especially important as the region assumes even greater prominence in the global economic arena, particularly with the establishment of the Regional Comprehensive Economic Partnership. This, coupled with the anticipated dynamic growth and transformation in the region's economies as they emerge from the pandemic, move the region further toward fulfilment of its widely anticipated role as the fulcrum of the 21st century global economy.
ERIA must remain forward-looking and anticipate the challenges and opportunities that face ASEAN and East Asia as the combined region pursues even wider and deeper economic integration, heightened economic dynamism, and continued stability and sustainability, especially in the face of the existential threat of climate change. More than ever, effective collaboration between researchers and policymakers is essential to ensure that policy directions and program initiatives pursued at the regional and national levels are amply supported by evidence and sound analysis, hence most likely to attain success.
Over the years, the Governing Board has played the critical role of ensuring that ERIA's research, capacity building and other activities are consistently responsive to the priorities and requirements of ASEAN and East Asia as a group, and of the individual member states. The members of the Board have generously shared the wealth of their individual and collective knowledge and professional experience gained over many years in their various public and private capacities. As Chair and on behalf of this distinguished body, I would like to express the Board's renewed firm commitment to help steer ERIA's work toward even greater relevance, responsive­ness and usefulness, with the ultimate goal of uplifting the lives of people in the region it serves, now and well into the future.