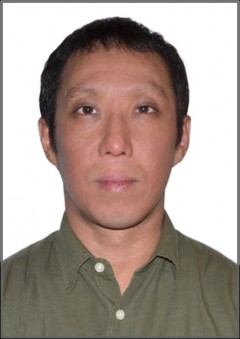 Takafumi Fujisawa
Senior Policy Advisor
Takafumi Fujisawa is a senior policy advisor to the infrastructure of the ERIA research department. His field of research is investigation of infrastructure development projects in public transportation fields such as roads, railways, ports and airports in ASEAN, efforts toward development process, finance composition, operation etc. Currently, he is investigating 761 infrastructure projects in ASEAN countries and summarizes the progress of individual development. He is an employee of Japan East Railways, the largest railway company in Japan, a specialist of railways.
Expertise
Management of railway operators
Improvement of safety and railway transport quality (stable transportation)
Fare collection system, ticketing system, IC card, electronic money etc.
Education
2000

BA. Economics
Hirosaki University
Experience
2013 to 2016

Sendai Branch Customer Service Quality Dept

Efforts towards safe and stable transport in railway transport

Development of railway operation information system utilizing IT Technology

Collection and analysis of customers' opinions

2006 to 2013

Headquarters IT/Suica Dept

Development and operation of ticketing system, faret collection system and electronic money

Mutual use of Japan's main transportation company (railway and bus) by IC card (82 million cards, 150 business operators, use at 4000 stations)

Further examination of possibility of IC card "Suica"
Recent Publications
Fujisawa, T, N. Mori, and Y. Nishida (2016). The 2016 Progress Survey Report of Infrastructure Projects in CADP 2.0. ERIA Research Project Report. RPR 2016-01.