Database and Programmes
Back
ERIA President : Digitalisation in the G20 Shall Promote Development for All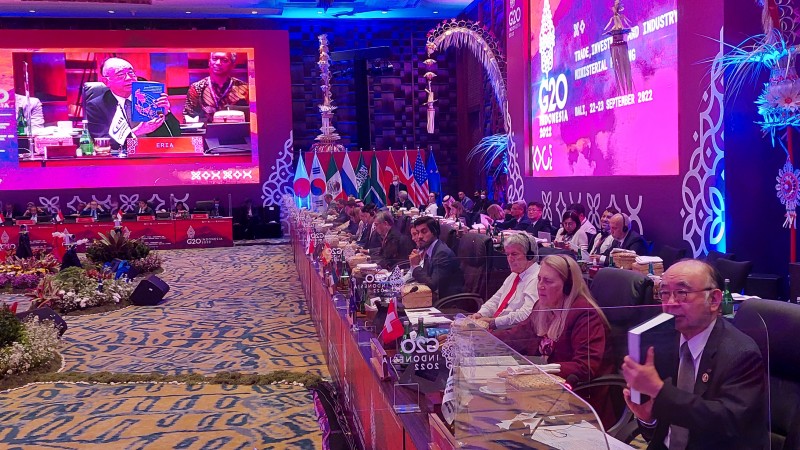 Bali, 23 September 2022: 'Deployment of industrial robots and AI promises substantial productivity gains, but it can also contribute to increasing inequalities'. This was the statement of Prof Hidetoshi Nishimura, President of the Economic Research Institute for ASEAN and East Asia (ERIA) during a session of the Group of Twenty (G20) Trade, Investment and Industry Ministerial Meeting (TIIMM) held on 22–23 September 2022 in Bali, Indonesia.
In continuation of the previous TIIWG Meetings, the 4th TIIWG, co-chaired by Dr Zulkifli Hasan, Indonesia's Minister of Trade; Dr Bahlil Lahadalia, Indonesia's Minister of Investment; and Dr Agus Gumiwang Kartasasmita, Indonesia's Minister of Industry, focused on the adoption of the Indonesia's G20 Ministerial Statement with inputs from G20 trade ministries and international organisations.
Dr Airlangga Hartarto, Coordinating Minister for the Economy of Indonesia, stated that trade and investment is not enough to address current global challenges. 'Industry is a driving factor for a resilient global supply chain' Dr Hartarto said. The importance of Information and Communications Technology (ICT) and digital trade, including digital payment and services delivery, is key to supporting global value chains. He added that 'Industrial capabilities are for pandemic resilience and therefore, G20 should promote efforts to improve industry.
During the session on Sustainable and Inclusive Industrialisation via Industry 4.0, the President of ERIA shared ERIA's efforts in mainstreaming inclusive and sustainable digitally connected societies and economies. ERIA launched the Comprehensive Asia Development Plan, or 'CADP 3.0', at the East Asia Summit Economic Ministerial Meeting in September 2022. Also, he shared ERIA's most up-to-date analysis on Robots and AI by Dr Lili Yan Ing.
Prof Nishimura also recommended the G20 countries to work together to develop digital infrastructure, improve the enabling factors for digital trade and industrialisation, and expand necessary public–private investment in sustainable activities on a much greater scale. He also underlined the importance of G20 as a strong and responsible institution, that develops forward-looking policy guidance and set targets for the development of a more digitally connected economy that ensures that technologies are used to optimize 'Development for All'.
To support the 'Development for All' agenda, ERIA's Digital Innovation and Sustainable Economy Centre will be established, to offer pragmatic solution in a more digitally connected economy.
Prof Gita Gopinath, Deputy Managing Director of the IMF, stated that open and stable trade policies are critical for economic recovery and preserving good jobs. However, the world is currently encountering high inflation, a global economic slowdown, the effects of the pandemic, geopolitical challenges, and a wide-spread food security crisis. Trade restrictions can amplify economic shocks, thus maintaining economic resilience requires diversification of economic relationships, including cross-border trade and investment. She recommends that the G20 promote trade openness and flexibility through the World Trade Organization (WTO), and clarify and strengthen trade rules, including on agricultural and industrial subsidies. The G20 should think creatively about how to move forward through the WTO to secure greater openness, including in services and digital trade. Policy transparency and predictability are key for job creation and a well-functioning WTO Dispute Settlement helps for this purpose.
Ms Shinta W Kamdani, Chair of the Business Twenty Indonesia (B20 Indonesia) recommended specific policies and stated the importance of 'reframing the role of trade and investment' in supporting global economic recovery and keeping the flows of goods, services, and investment open in times of uncertainty. The B20 Indonesia recommended four policies to the G20: promote open, fair, inclusive, and efficient post-pandemic global trade and investment, strengthen multilateral cooperation, including reforming the WTO; facilitate innovation, digitalisation, and technology adoption to support international development and mitigation of future global crises; amplify support to attain inclusivity in global supply and value chains; and make trade and investment impactful drivers for greener and more sustainable development in line with the Sustainable Development Goals. The B20 invited G20 companies to continuously evolve and adopt practices that promote inclusivity, resilience, and sustainability for small and large organisations and to support the economic growth of MSMEs and advocate their inclusion in global supply chains.
Dr Ngozi Okonjo Iweala, Director General of WTO, presented the progress of the WTO reform based on the outcomes of the 12th Ministerial Conference (MC12), which 'underlined the important role of trade and the WTO in facing crises, empowering the vulnerable, remaining responsive to the needs of sustainability, and the enabling environment for the digital economy'. She also underpinned the essentiality of implementation, in line with the MC 12 Commitments.
Prof Mari Elka Pangestu, Managing Director of Development Policy and Partnerships of the World Bank reported current world economic conditions including debt crisis pressures, the significant rise in global poverty and inequality due to COVID-19, and geopolitical tensions. Surges in food and energy prices are causing capital outflows to advanced economies. To address these challenges, actions must be directed to removing global supply bottlenecks, improving market efficiency, and keeping trade and investment open. To foster trust in multilateralism, trade and investment should provide widespread benefits to people at all levels of society. The World Bank called for enhanced trade cooperation between states, non-state actors, and the private sector.
During the discussion on Spurring Sustainable Investment for Global Economic Recovery, Dr Rebeca Grynspan, Secretary General of the United Nations Conference on Trade and Development, emphasised the 'unique opportunities for the G20' to lead strategies and implement initiatives for sustainable investment in renewable energy through the formulation of a policy toolkit on promoting mutually beneficial sustainable investment in renewable energy. She underscored the importance of collaboration between G20 members in investment promotion and facilitation, renewable energy technology dissemination, cooperation through carbon markets, and technical assistance that can help developing countries promote sustainable investment in renewable energy and address related challenges.
Prof Armida Salsiah Alisjahbana, Executive Secretary of the United Nations Economic and Social Commission for Asia and the Pacific, called for 'better cross-country collaboration that enables a more robust and resilient supply of health technologies, responsive to public health needs, and more equitable in allocation and distribution'. She asked for policy intervention and regional collaborative actions to ensure vaccine equality and resiliency of value chains for low- and middle-income countries to mitigate future emerging infectious disease threat.
Related Articles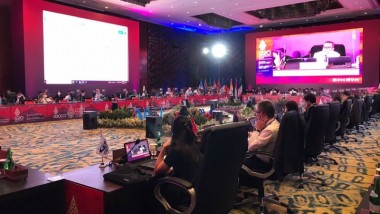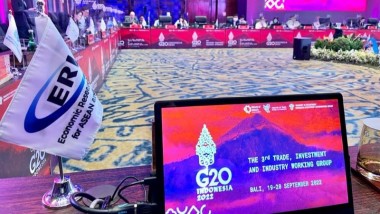 CHOOSE FILTER