Transboundary Haze Pollution Problem in Southeast Asia: Reframing ASEAN's Response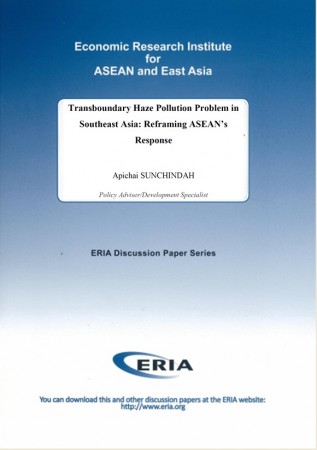 ASEAN has experienced periodic episodes of transboundary haze pollution resulting from land and forest fires caused by seasonal burning to clear vegetation on the ground for various purposes. Some of these incidents, as in mid-2013 and 2015, were severe for parts of Indonesia, Malaysia, Singapore, and Thailand as well as in early 2015 for portions of Lao PDR, Myanmar, and Thailand.
Despite more than a decade since the ASEAN Haze Agreement has been enforced, the problem still recurs, sometimes with serious consequences to health, transportation, tourism, and other activities. What is urgently needed is a reframing of the way the issue is being currently addressed, i.e. mostly tackling the tail-end of the problem of putting out the fires after they have been lit rather than preventing or curbing the illegal burning practices at source. It also represents balancing economic development initiatives with environmental protection and international relations concerns.
CHOOSE FILTER