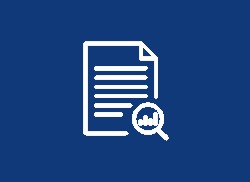 ERIA conducts research under the following three pillars:
• Deepening Economic Integration
• Narrowing Development Gaps
• Achieving Sustainable Development
Research covers a wide range of policy areas, such as trade and investment, globalization, SME promotion, human resource and infrastructure development, and energy and the environment.
Deepening and Widening Economic Integration
---
ERIA conducts policy studies to promote the deepening and widening of economic integration through the liberalization and facilitation of trade and investment, as well as the improvement of the business environment in collaboration with the region's business community. ERIA also supports the ASEAN Secretariat in accelerating the materialization of actions in the ASEAN Economic Community (AEC) Blueprint by making it more concrete and specific to facilitate implementation. ERIA also conducts rigorous studies on advancing ASEAN Community development and wider regional integration beyond 2015, envisioning an East Asia community as a long-term goal.
Narrowing Development Gap in ASEAN and East Asia via Enhancing Connectivity and Industrial Development
---
ERIA pursues the simultaneous realization of deepening economic integration and narrowing of development gaps by applying a comprehensive approach to regional connectivity, maximizing regional growth to promote innovation, strengthening production bases via stronger SMEs, expanding regional domestic demand, and bringing the merits of economic integration to the general public.
Achieving Sustainable Development and Resiliency of Community
---
ERIA supports interdisciplinary efforts to develop new strategies for sustainable development in the region. This includes devising new growth strategies that move away from export-oriented development, and toward green development. ERIA conducts studies on sustainable social safety nets and disaster risk management in order to attain sustainability and resiliency in the region. The ERIA Energy Unit functions as a core entity that undertakes analytical works to enhance energy sustainability and efficiency in East Asia.