Real and Financial Integration in Asia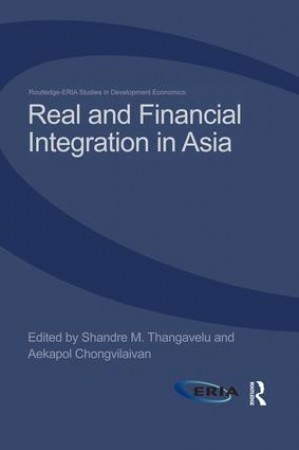 This book investigates the impact of both real and financial integration to growth and to welfare, and to enquire whether increases in either or both forms build the linkage between the real and financial economy. It contributes to the following two areas: (1) Research of economic developments in East Asia, the most dynamic and populous region in the world, in itself is important for researchers, policy makers, journalists, business people and others. East Asia's economic developments influence peoples' lives not only in East Asia but also in other parts of the world. (2) Many aspects of East Asian experiences in economic development are unique, making research of East Asia attractive and important to discern mechanisms of economic development.
The first part of this study begins with chapters that address the measurement of regional integration compared with the engagement with the global economy and how this influences the aggregate behavior of the economies. The second part turns to consideration of the financial sector and the efficiency and performance of banking in the region. This allows a discussion whether, in the current crisis, the banking sector was an important channel of financial shock into real behavior. The third part turns to the corporate sector. Using data on firms, type of finance used by firms, its impact on their performance, and ownership structure influence over the productivity growth are discussed. Based on the findings, the book presents several policy recommendation and future research agenda for further economic integration in East Asia.
256 pages
Table of Content
Introduction (Shandre M. Thangavelu and Aekapol Chongvilaivan)
Regional Economic Integration amongst ASEAN, China, Japan and Korea: A Simple Multivariate Examination (Tony Cavoli)
The Nexus Between Business Cycle Synchronization and Financial Integration in the Asia–Pacific Region (Victor Pontines and Friska Parulian)
Consumption Risk Sharing and Its Implications for Financial Integration: The Case of Nine East Asian Countries (Jenny Corbett and Achmad Maulana)
Capital Structure of Firms and Real Financial Linkages in East Asia (Jenny Corbett and Garry Twite)
FDI, Financial Constraints and Productivity: Firm-Level Study in Vietnam (Shandre M. Thangavelu, Christopher Findlay and Aekapol Chongvilaivan)
Did Domestic Banks Amplify the Global Financial Crisis in East Asia (Jenny Corbett and Prasanna Gai )
Bank Efficiency, Regulation and Response to Crisis of Financial Institutions in Selected Asian Countries (Shandre M. Thangavelu and Christopher Findlay )
Trade Financing and Export Performance: Experiences of Indonesia, Korea and Thailand (Reza Y. Siregar )
Export Credit and Export Performance: The Experience of Indonesia (Reza Y. Siregar and Anton H. Gunawan)
Related Articles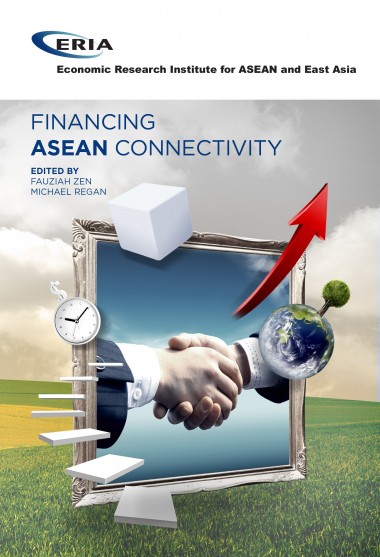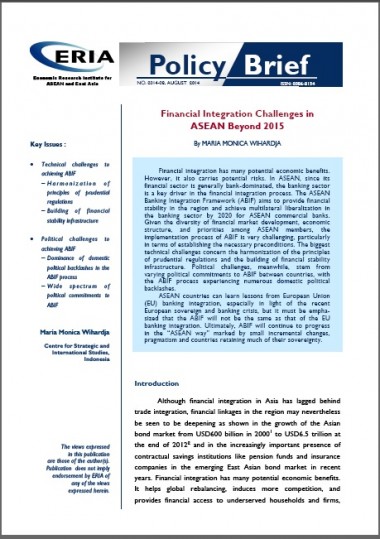 CHOOSE FILTER