Improving Digital Connectivity: Policy Priority for ASEAN Digital Transformation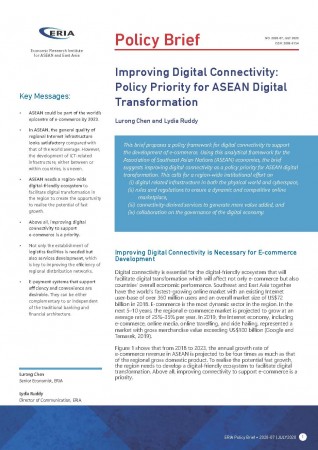 This brief proposes a policy framework for digital connectivity to support the development of e-commerce. Using this analytical framework for the Association of Southeast Asian Nations (ASEAN) economies, the brief suggests improving digital connectivity as a policy priority for ASEAN digital transformation. This calls for a region-wide institutional effort on:
(i) digital related infrastructure in both the physical world and cyberspace,
(ii) rules and regulations to ensure a dynamic and competitive online marketplace,
(iii) connectivity-derived services to generate more value added, and
(iv) collaboration on the governance of the digital economy.
Improving Digital Connectivity: Policy Priority for ASEAN Digital
Related Articles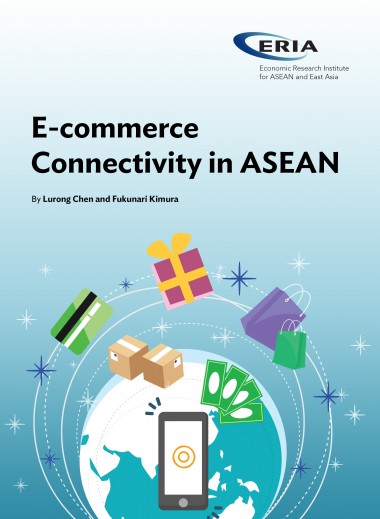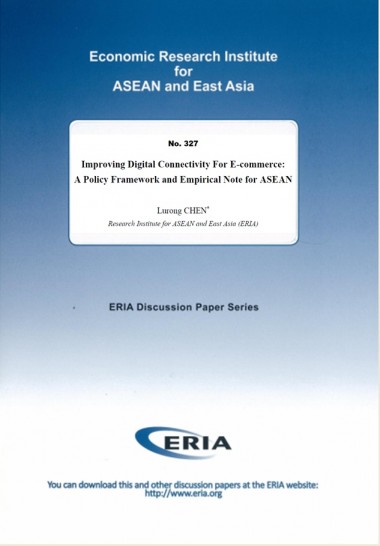 CHOOSE FILTER