Current Status and Traits of the Auto Parts Industry in Viet Nam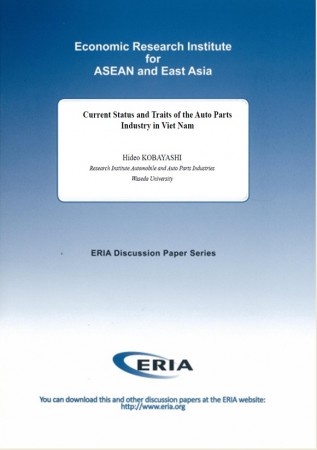 This study aims to clarify the current situation and traits of the Vietnamese automobile industry by showing the status of its automobile and auto parts industry. The whole picture of the automobile industry in Viet Nam is discussed first, and then the vulnerability of the auto parts industry, which is the biggest feature and an issue to be addressed in the future, is highlighted as it is the auto parts industry that ultimately determines the competitiveness of the auto industry.
The study looked at studies that have been undertaken on this subject. The number of analytical studies dedicated to the auto industry in Viet Nam is extremely small. Besides, most of them have been conducted only in the context of the Association of Southeast Asian Nations (ASEAN) automobile industry in general. Studies by Tetsuya Kobayashi (2013) and Yingshan Jin (2016) are among them. These studies are basically intended to provide the actual picture of the automobile industry in Viet Nam. This research paper will focus on the auto parts industry in Viet Nam with the aim of getting closer to its core. It should be noted that many of auto parts suppliers in Viet Nam have started operations as motorcycle parts suppliers, and some of them have transformed from motorcycle to auto parts suppliers.
Section 1 describes the establishment of the motorcycle industry in Viet Nam and the formation and expansion of the motorcycle parts industry. Section 2 describes the start of automobile production and the peculiarity of the supply chain formation. Section 3 discusses the possibility of converting from motorcycle parts suppliers to auto parts suppliers. During this process, the global value chain advocated by Gary Gereffi and Miguel Korzeniewicz (1994) is considered to see if and how it will apply and evolve in Viet Nam.
Related Articles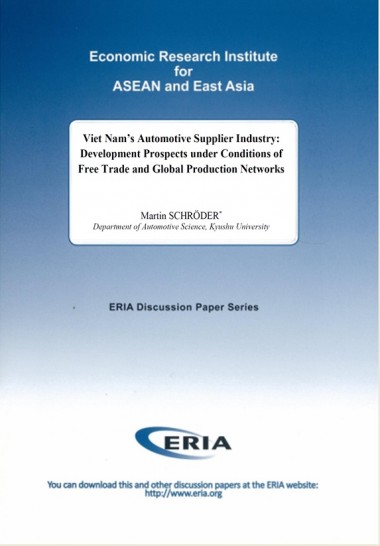 CHOOSE FILTER