Age Related Pension Expenditure and Fiscal Space: Modelling techniques and case studies from East Asia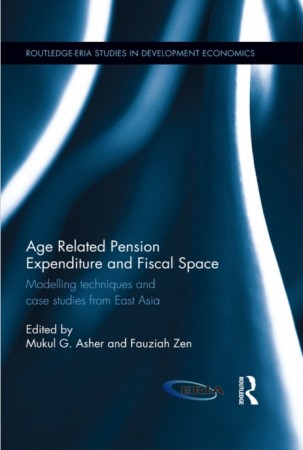 This book explores the linkages between age-related pension expenditures and the fiscal space needed to fund them, as well as to organize the mix of financing methods with different risk-sharing arrangements. After critically assessing the existing models projecting age-related expenditure in the literature, the book focuses on the case studies of these inter-linkages in four highly-populated East Asian countries, namely China, Indonesia, India, and Japan. Nearly two- fifths of the global population live in these countries. Therefore, how these inter-linkages manifest themselves and the initiatives in these countries for finding fiscal space will have an impact on how the ageing issues are addressed globally.
This book does several distinguishing characteristics, including exploration of inter-linkages between age-related expenditure and fiscal space, and application of country-specific methods to explore these linkages, rather than relying standard macroeconomic model. In the process, the studies also bring out the limitations of standardized model used in the literatures. Scholars and policy makers interested in the subject will definitely find the book of valuable use.
About the Book
Edited by Mukul G. Asher, Fauziah Zen
190 pages | 59 B/W Illus.
Series: Routledge-ERIA Studies in Development Economics
Table of Contents
Age-Related Pension Expenditure and Fiscal Space. An overview, Mukul G. Asher and Fauziah Zen
Modelling Pension Expenditure. Selected issues, Junichiro Takahata
Public Pension System and Fiscal Policy Response in China, Jin Feng and Qin Chen
Age Related Pension Expenditure and Fiscal Space in India, Mukul G. Asher and Yutika Vora
Pension System and Its Fiscal Implications in Indonesia, Hefrizal Handra and Astrid Dita
Policy Challenges in Indonesian Social Security, Bambang P.S. Brodjonegoro, Suahasil Nazara, and Fauziah Zen
Japan's Public Pension Expenditure Projections. When will the macro-economy indexation work?, Junichiro Takahata
More Information
Click here to purchase the book. Hardback version available.
Related Articles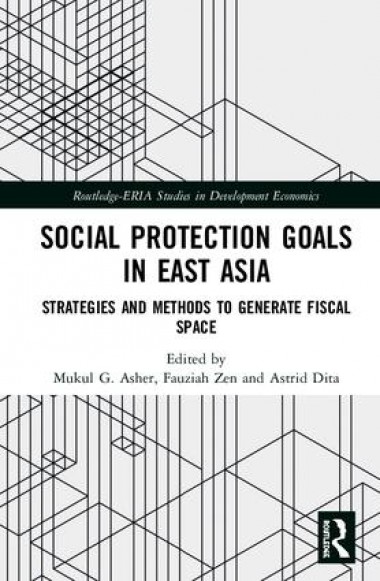 CHOOSE FILTER