Visit of H.E. Ms. Akira Matsu, the Former Vice Minister of METI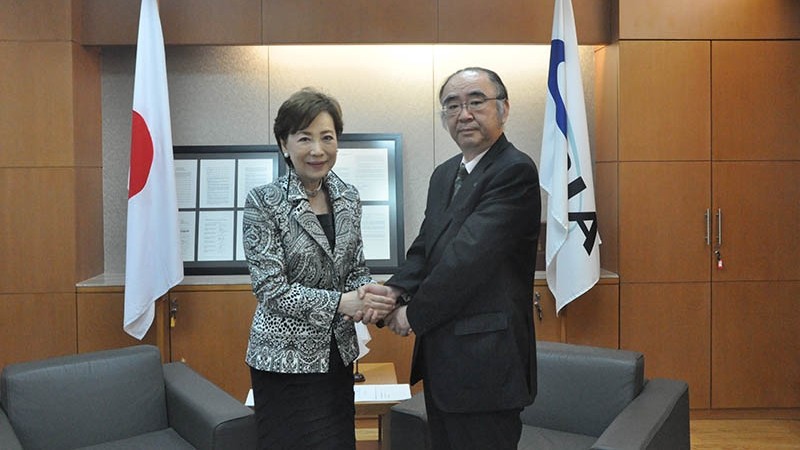 The delegates of Japanese Enterprises, led by H.E. Ms. Akira Matsu, the Former Vice Minister of Economy, Trade and Industry, Japan, visited Indonesia on May 3-5, 2013. The delegation visited ERIA on May 5, 2013 during their visit and Prof. Hidetoshi Nishimura, Executive Director of ERIA and senior officials of ERIA welcomed the delegation.
Ms. Matsu supported the establishment of ERIA and remains a strong supporter for ERIA as the Vice Chairman of Parliamentary League for ERIA.
Prof. Nishimura reported ERIA's recent activities and important outcomes from the Summit in previous year and expressed his appreciation to Ms. Matsu for her support from ERIA's establishment.
Ms. Matsu also attended the Exchange of Views between ERIA Governing Board and Academic Advisory Council Members and Ambassadors of ERIA Member States and its Farewell Dinner Reception which was held on May 4, 2013.
CHOOSE FILTER