Visit of ASEAN Journalists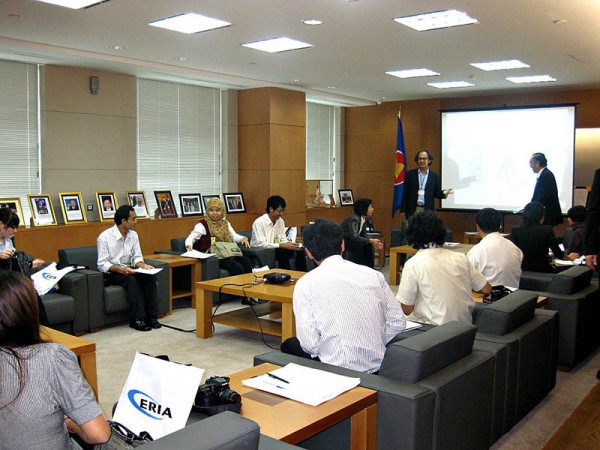 Team of ASEAN journalists visited ERIA Annex Office on February 25, 2010. This visit is important for ASEC's outreach as ERIA is a partner of ASEC.
ERIA Senior Communications Advisor, Mr. Kavi Chongkittavorn made a presentation on the Introduction and Briefing on the outline of ASEAN/ERIA and its activities. He proceeded the introduction with a free discussion on the same topic. ERIA Executive Director, Mr. Hidetoshi Nishimura was interviewed from the journalists soon after the Office Tour ushered by General Manager of ERIA, Mr. Daiki Kasugahara. In the interview, Mr. Hidetoshi Nishimura emphasized about ERIA's role, saying, "Most important task is how to support ASEAN to realize ASEAN Economic Community(AEC). ERIA must make effort to completion of AEC Blueprint."
CHOOSE FILTER