The Research Institutes Network Holds Annual Meeting Virtually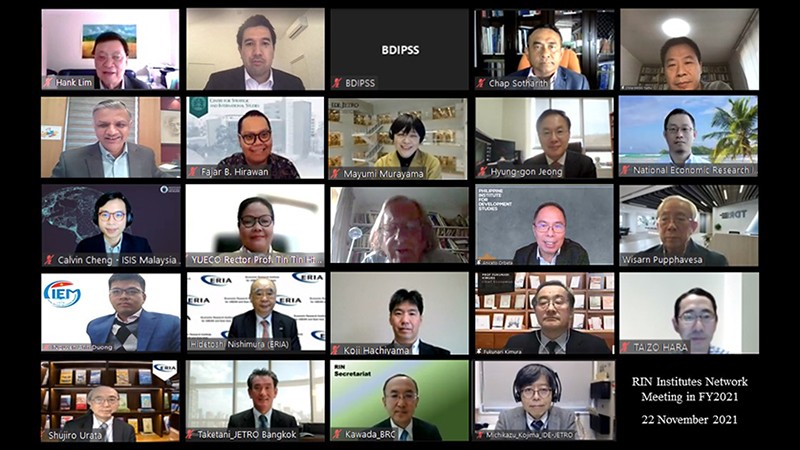 Jakarta, 22 November 2021: The annual Research Institute Network (RIN) meeting was held to gather input from leaders of international research organisations for ERIA's current research agenda, marking the second year of hosting the event virtually. Co-organised by the Economic Research Institute for ASEAN and East Asia (ERIA) and the Institute of Developing Economies - Japan External Trade Organization (IDE-JETRO), this meeting was attended by representatives of the 16 RIN members.
Prof Hidetoshi Nishimura, President of ERIA, delivered his opening remarks and highlighted that ERIA made the greatest achievement this year since ERIA's establishment 13 years ago as evidenced by the fact that ERIA was highly commended in ASEAN-related summits. Dr Hank Lim, from Singapore Institute of International Affairs (SIIA) and the Chairperson of RIN, who moderated the meeting, appreciated the establishment of the RIN website in February 2021 with the active contribution of all RIN members which highlights RIN's activities on research.
Dr Lim introduced new members of RIN namely Mr Calvin Cheng from Institute of Strategic and International Studies (ISIS) of Malaysia, Dr Tin Tin Htwe from Yangon University of Economics (YUE) of Myanmar, and Dr Aniceto C. Orbeta Jr. from the Philippine Institute for Development Studies (PIDS) of Philippines.
Mr Atsusuke Kawada, President of Bangkok Research Center, JETRO Bangkok/IDE-JETRO presented the Report on RIN activities from the Secretariat. This was followed by a presentation of the Report on ERIA's Research Projects in FY2021 delivered by the Chief Economist of ERIA, Prof Fukunari Kimura. Then Dr Keita Oikawa, Economist of ERIA presented 'The Impact of COVID-19 on Business Activities and Supply Chains in the ASEAN Member States and India'. ERIA's survey questioned firms involved in global value chain activities, assessing how many firms responded quickly to the COVID-19 shock by reconstructing their customer and supplier relationships and production locations.
The study acknowledges three types of shock due to the pandemic:
(1) Negative supply shock, during the early spread of COVID-19 in China
(2) Negative demand shock, due to COVID-19 containment measures suppressed total demand
(3) Positive demand shock from the medical sector
Dr Oikawa suggested that AMS should take advantage of the vigorous private dynamism shown during the COVID-19 crisis, stating 'the labour market should be flexible, promoting firms to invest in digital technology to enhance supply chain resilience is necessary, and human resources development, in particular strengthening digital skills, is critical.'
Dr Lim then moderated a discussion with each RIN member representative providing input on the various areas of research and wrapped up the meeting.
Lastly, Ms Yukako Idehara, the Planning and Coordination Manager of ERIA, requested nominations for the 5th Asia Cosmopolitan Awards.
In closing the meeting, Prof Nishimura noted that by learning from the valuable opinions expressed and discussed by RIN members, ERIA will do its utmost and spare no effort to promote regional economic integration and sustainable economic development in the East Asia region, especially to support the G20 Indonesia presidency and Cambodian chairmanship of ASEAN next year.
Related Articles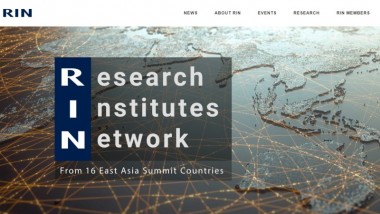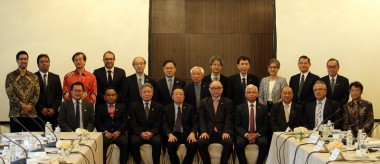 CHOOSE FILTER