The Digital Economy is Necessary for ASEAN to Benefit from Industry 4.0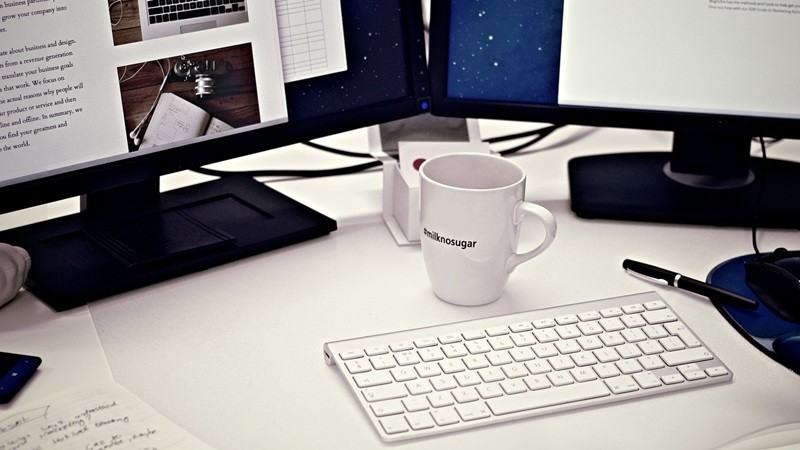 From AI and robots to big data and clean energy, disruptive technologies are rapidly redefining our daily lives, our businesses, our economies. And in our interconnected world, these deepening impacts of 'Industry 4.0' should compel countries to prepare for the changes. ASEAN countries are advised to focus in particular on the new technologies related to digital economy. However, in order to do so successfully requires overcoming a few key challenges: ensuring that necessary regulation and public infrastructure is in place, developing human resources and intensifying mutual cooperation.
Industry 4.0 promises a revolutionary new paradigm for economic production that employs cyber-physical production systems including online networks of sensors, machines, workpieces and information technology systems that span entire value chains. These sophisticated new systems boost productivity and lead to levels of efficiency that were not imaginable just a couple of years ago. But these benefits also come at a cost from potential labour market disruption.
This revolution started decades ago, but there were no sure signs of the domination of technology-based industries until recently. Last year, technology businesses overtook financial industries with the five largest companies in terms of market capitalization all technology based. These changes are transforming Asia at least as much as anywhere else. China's e-commerce leads worldwide and India now has Bangalore as its own Silicon Valley. To survive the global competition, ASEAN countries should prepare an adaptive digital economy ecosystem as the foundation to participate in industry 4.0.
The increasing levels of Internet penetration in ASEAN nations provides a strong basis for this participation. According to a Google-Temasek survey, by 2016, 260 million individuals in the ASEAN region had regular access to the Internet. This is projected to increase to 480 million by 2020. With the average annual GDP growth rate standing at 4.9 percent in 2016, ASEAN has one of the highest regional rates in the world. Of the region's population of more than 600 million people, more than 65 percent are of productive age, with a rapidly expanding middle class. These factors have driven a massive increase in demand for online media, travel and e-commerce services. In 2015, the value of these services in the region stood at US$31 billion. This is expected to grow by a factor of 6.5 by 2025.
However, despite this potential, a number of significant challenges remain, primarily related to government regulation, public infrastructure and human resource development. To address these challenges, the governments of ASEAN nations must individually and collectively develop appropriate legal frameworks. In particular, these must prevent the emergence of monopolies resulting from the 'winner-takes-most' nature of the digital economy. The regulations should also protect consumers against fraud, invasion of privacy and intellectual property infringements, amongst other matters.
These issues have already created significant tensions. For example, traditional transportation services in the region, such as taxi companies, have felt threatened by what they see as unfair competition from the new ride sharing services, Uber, Grab and Go-Jek. Learning from these conflicts, governments, together with relevant stakeholders, should strive to ensure that regulations keep pace with technological developments.
Governments should also play a role by developing the ICT infrastructures essential for participation in the new paradigm. At present, according to the Global Competitiveness Report 2016-2017, there is wide variation in the quality of infrastructure available to people in different ASEAN countries corresponding to each nations' different levels of economic development. In the less developed nations, governments often regard ICT connectivity as tertiary infrastructure, with greater priority being given to the development of primary infrastructure, including road, basic electricity, clean water and agricultural irrigation facilities.
However, governments could utilise Public-Private Partnerships (PPP) to enable the development of ICT infrastructure without diverting public resources from essential primary infrastructure. For example, Malaysia established a PPP to develop a high-speed nationwide broadband network, while Singapore established one to provide free public Wi-Fi. Thailand utilised a Build-Transfer-Operate model of PPP for fixed line telephone service expansion, using concession fees to share revenue with a private company. The ASEAN PPP Models for ICT forms an integral part of the ASEAN ICT Masterplan (AIM) 2015 and can serve as a reference for other ASEAN member States.
The other challenges are related to the limited human resources. To address this, governments could encourage private sector participation by supporting domestic digital industries through the provision of public co-working spaces, improved higher education, trainings, competitions and boot camps. Fiscal incentives could be implemented selectively but governments could also promote digital start-ups through loans and financial facilities through banks, angel investors, venture capital, peer to peer and crowdfunding systems.
While technical skills are extremely important to enable the development of digital societies, widespread Internet literacy is equally important for its uptake. Governments could implement e-government services to introduce people with the internet, while internet education should be provided for micro-businesses to benefit from access to information and new markets.
All of these ASEAN governments' efforts can be optimised by mutual cooperation. Earlier initiatives, such as the ASEAN ICT Masterplan (AIM) 2015, were formulated to foster this cooperation and to develop the digital economy throughout the region by defining general principles. The current AIM 2020 focuses more on implementation issues, including the adoption of sustainable, environmentally friendly ICT systems, the development of smart cities, ICT investment facilitation, open data systems, cyber security and cloud computing platforms. It is important to note that Singapore has expressed its commitment to emphasise digital economy under its chairmanship in 2018.
Through regional integration, ASEAN nations will be able to share experiences and learn from each other to address the challenges that currently constrain development. Global connectivity accelerates the spread of information and knowledge, thus increasing the feasibility of technological adoption. If the region can further focus on supporting the ecosystem for digital economy, and at the same time attracting talent via regional cooperation, ASEAN nations are on track to fully benefit from industry 4.0.
This opinion piece has been published in Bangkok Post, The Nation, Jakarta Post, and China Daily Asia Weekly. These opinions are his own and do not necessarily represent ERIA.Click here to subscribe to the monthly newsletter.
Related Articles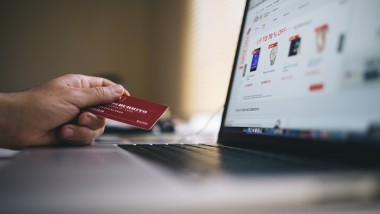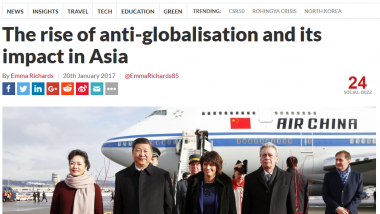 CHOOSE FILTER