Thailand-Türkiye relations – more than trade and investment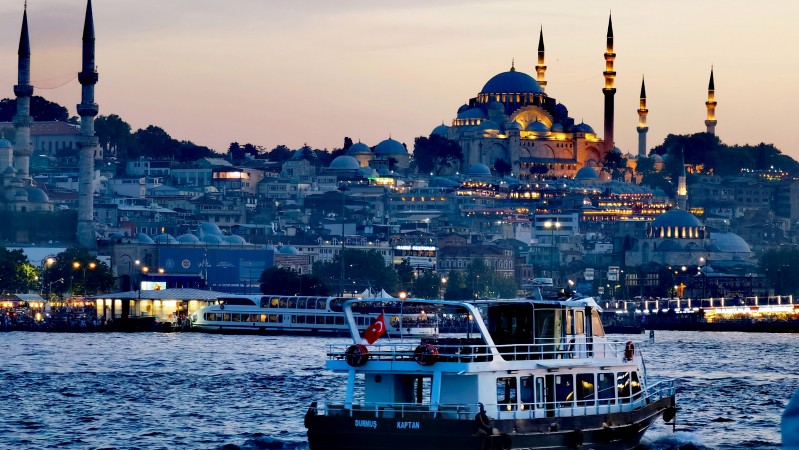 By Mr Kavi Chongkittavorn, Senior Communications Advisor: At the very beginning, it must be stressed that Thailand and Türkiye share a common national identity – neither has ever been colonised by the Western powers. They are also major players in their respective regions. Therefore, it is not surprising that these two countries have independent thoughts and diplomacy, especially in their external relations with major powers.
Furthermore, they are also located in the world's most pivotal geopolitical landscape – Thailand in mainland Southeast Asia and Türkiye in the heart of Middle East. Specifically, Türkiye is a major regional power, given its strategic location linking Europe with Western Asia and control of the Bosphorus and Black Sea. This gives Türkiye a prominent and indispensable role in resolving regional conflicts, including the current war in Ukraine.
These important characteristics were not lost when Thailand's Foreign Minister Don Pramudwinai visited Ankara last week, to boost bilateral ties with the country that links Europe and Asia. Don managed to discuss with his Turkish counterpart, Foreign Minister Mevlut Cavusoglu, a myriad of issues related to bilateral ties, as well as regional and international challenges.
Obviously, both sides discussed ways to strengthen economic cooperation and promote bilateral trade and investment. Around two dozen Turkish companies have invested in Thailand. Total Thai exports to Turkey were US$1.31 billion in 2021, comprising mainly halal food, auto-parts, rubber and furniture.
Don reiterated that, given the strategic coupling through a free trade agreement, it could be beneficial for the two countries, to serve as gateways for each other and in connecting their respective regions. The free trade negotiations, which began in 2017, will soon be finalized and ready for signature. Both leaders stressed the need to increase their trade volume and value in a more balanced manner for more diversified and sustainable bilateral trade.
The two sides also agreed to enhance reciprocal investments, especially Türkiye's investments in Thailand's Eastern Economic Corridor (EEC) in targeted industries, such as defence and renewable energy.
Several MOUs were signed during the visit, among them the one on Development Cooperation between the Thailand International Cooperation Agency (TICA) and Turkish Cooperation & Coordination Agency (TİKA). Both agencies have the know-how and capacity to help other countries in the Global South to pursue and maintain sustainable economic development. As such, this MOU will not only enhance Thai-Turkish cooperation on regional development, but it will also open up opportunities for trilateral cooperation with other countries. Previously, TIKA carried out the restoration project of the Bang Uthit Mosque in Bangkok. TIKE started the project in 2014 and it was completed in 2015.
Don and Cavusoglu also discussed the situation in Ukraine. Don praised Türkiye's constructive role as a peacemaker, including the successful mediation of the Black Sea Grain Initiative. Don also briefed him on the situation in Myanmar and the ongoing efforts by ASEAN to resolve the conflict there.
Thai visitors to Türkiye have been increasing on a yearly basis- 12,000 in 2016 rising to 62,000 in 2019 before the pandemic. According to the Ministry of Tourism, Turkish tourists visiting Thailand totaled 95,000 in 2018 and 105,000 in 2019.
This opinion piece was written by ERIA's Senior Communications Advisor, Mr Kavi Chongkittavorn, and has been published in Thai PBS World. Click here to subscribe to the monthly newsletter.
Disclaimer: The views expressed are purely those of the authors and may not in any circumstances be regarded as stating an official position of the Economic Research Institute for ASEAN and East Asia.
CHOOSE FILTER