Thai Sway on Paris more than Food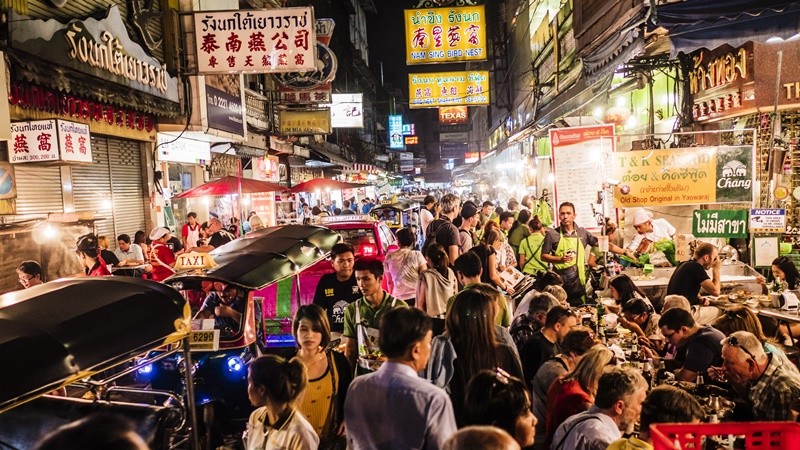 By Mr Kavi Chongkittavorn, Senior Communications Advisor: It is almost impossible to convince the French that there are other cuisines in the whole wide world better than theirs. But in recent years, Thai cuisine has made great leaps in the gastronomy-loving country. Thai street food is booming, especially now that food trucks offering five-spice braised hog leg, pad thai and green curry are in vogue.
During the pandemic, food trucks cooking up Thai dishes could position themselves anywhere they were allowed to park and sell their food. It was like a travelling circus. These food trucks owned mainly by young investors married either to Thais or those from other Indochinese countries, would head off to multiple locations at short notice to brighten up local events.
Well, that is what Lek Khongton excitingly told me. But people call him Lek "Paris". Indeed, his notable last name is an indicator among the Thai community that Phi Lek is the Wikipedia of the Thai community that stands a little over 50,000 strong. There is no exact figure available.
But Thailand has shaken off its stereotype of the 1970s as the land of sun, sand and sex. These days Pattaya, Patpong and Phetchaburi no longer exemplify the Thai image. And so also gone are the days when the French would turn up their noses at the strong aroma of Thai coriander. Now aromatic Thai herbs are popular in family kitchens. When I met Odd Sombat, Thai chef at the former Bayon Restaurant back in 2002, I remember him telling me that he would count how many coriander stems and leaves, sliced into 1cm pieces, he could use to garnish such Thai dishes such as tom yum and various salad dressings. Now, it seems coriander, tamarind and galangal are familiar herbs to the French palate. The aroma of Thai street food has become normal over here.
Today, the young generation of French travellers are discovering a Thailand unseen by their elders. They ride, dive, bike and hike in every corner of the kingdom. They return home with good memories and translate them into money-making enterprises.
According to Lek, when young French people think of Thailand, three things come to mind. Obviously, these days it is Thanon Khao San, street food and gaeng khiew wan (green curry). Currently, there are nearly 1,000 Thai restaurants in France, half of them located in Paris. Most of the owners are not Thai but they have roots in Southeast Asia or Asia. These proprietors are from Thailand's neighbouring countries and China. These days most Chinese restaurants over here will serve Thai food as well. It is normal to drop by a Chinese restaurant where a waiter or waitress can converse with Thai customers in Thai. One of the most popular Thai restaurants in France is Pitaya, with hundreds of branches throughout the country. The franchises have a distinctive style of decor with a Thai street food atmosphere. Of late, some Thai dishes haves also made onto local a la carte menus as the plat du jour.
On the subject of Thai scents, more and more people have to realise that Dusita, a Thai niche brand perfume, is gaining traction among the perfume-loving French. Pissara Umavijani, creator of the Dusita perfume, is making history in France. She is the first in Asean to have her fragrances sold in her own perfume boutique in the heart of Paris. And they are not cheap. A bottle of Oudh Infini costs 395 euros (14,640 baht). Other names evolve Thainess -- Erawan, Moonlight in Chiangmai.
Another new trend has been Kingsworth International School in Paris, which is owned and run by a Thai educator and economist, Pramuan Bunkanwanicha. With two branches, this international school is doing very well among expatriates and diplomats.
In addition, health massages are popular in France. It is considered a huge business in Paris these days with Baan Thai and Yen Sabai dominating a crowded field. Most of the massage parlours offer six different types of massage -- traditional Thai massages, face massage, oil massage, foot massage, stone massage, and herbal ball massage. It is not cheap to get a rub Thai style. It can cost up to 90 euros an hour, making the masseurs the hottest sought-after professionals.
Of late, France has been paying increased attention to individual Asean members, responding to what could be described as a fast-moving strategic environment, and would like to improve its status within the region. Along with other EU members, such as Germany and Italy, France is currently a developmental dialogue partner. Paris one day hopes to become a full dialogue partner. France was the first European country to accede to Asean's Treaty of Amity and Cooperation in 2007. Paris also was the first to release an Indo-Pacific strategy. But this has not been as widely discussed as those proposed by the US, Australia and India.
Given its global presence in the Pacific and Indian oceans, France's maritime power is well documented and has great potential. From now on, France has to strengthen political ties with Southeast Asian countries as both sides share a common vision of the Indo-Pacific based on inclusivity, respect for international law, multilateralism and international cooperation.
Thailand can serve as a bridge for France to forge closer ties with ASEAN in all dimensions, in particular emerging strategic matters. France's stronger presence is desirable as it will further diversify attempts by any great power to exercise hegemony in mainland Southeast Asia and beyond.
This opinion piece was written by ERIA's Senior Communications Advisor, Mr Kavi Chongkittavorn, and has been published in The Bangkok Post. Click here to subscribe to the monthly newsletter.
Related Articles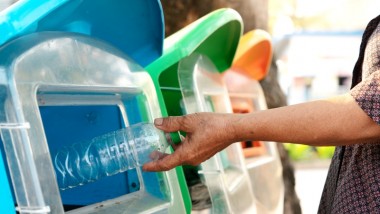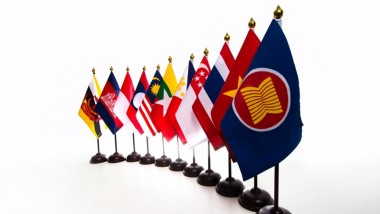 CHOOSE FILTER