Students Learn About Disaster Risk Reduction on High School Student Summit 2019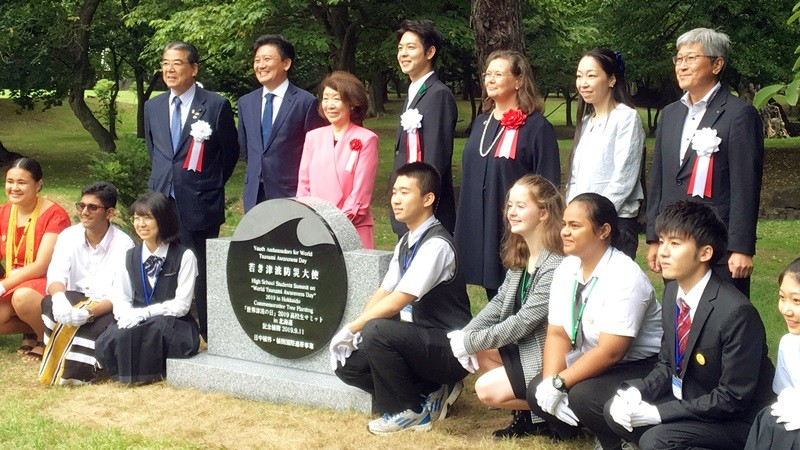 Hokkaido, 7-9 September 2019: Around 520 high school students and teachers from 43 countries and domestic high schools in Japan gathered in a six-day event in Hokkaido, including a study tour from 7 to 9 September 2019, to visit historical places and to study disaster risk reduction at local high schools. Based on the studies, they discussed and presented what they can do to protect people's lives from disasters during the High School Student Summit on the World Tsunami Awareness Day 2019 in Hokkaido on 10 and 11 September 2019.
The series of events were organised by the Hokkaido Government and the Hokkaido Board of Education, co-organised by the United Nations Office for Disaster Risk Reduction (UNDRR) Office in Japan. ERIA participated in this event as one of the supporting organisations and contributed to create documentary videos aimed to disseminate the deliverables of this event and to promote the information about the World Tsunami Awareness Day.
This Summit was first held in 2016, after the establishment of the World Tsunami Awareness Day on 5 November 2015, at the United Nations General Assembly. This year's event, with the theme 'Passing memories on to the future, preparations for tomorrow', was held in the northernmost part of Japan where the people have faced threats caused by nature such as earthquakes, tsunamis, volcanic eruptions, and snowstorms. Taking into account the past disasters, various measures to prevent and reduce further disasters have been conducted to ensure the safety and security of the residents, especially in the area where the occurrence of a mega-earthquake has been predicted.
Image Gallery
Related Articles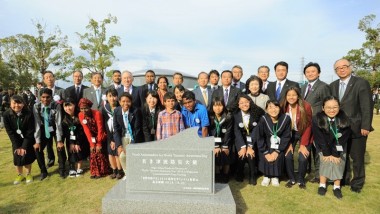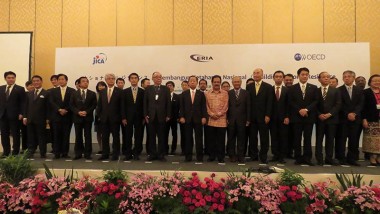 CHOOSE FILTER