Scale Up Women-led Digital Business in ASEAN and The Pacific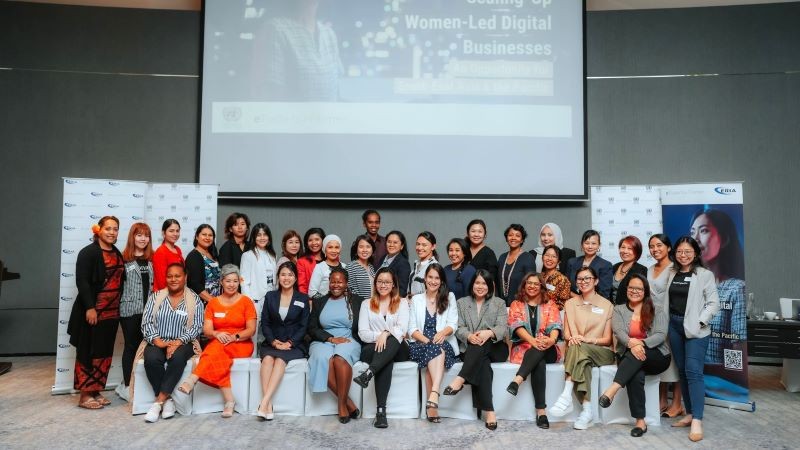 Kuala Lumpur, Malaysia, 24-27 July 2023: The Economic Research Institute for ASEAN and East Asia (ERIA), in partnership with the United Nations Conference on Trade and Development (UNCTAD) eTradeforWomen initiative and B2B e-commerce platform Dropee, organized the first in-person eTradeforWomen Masterclass on Scaling Up Women-led Digital Businesses to support women in the digital economy.
The four-day event aimed to empower 25 renowned women digital entrepreneurs from across the region and shape a more gender-inclusive digital economy where everyone benefits equally from the robust economic transformation. The 25 women were selected from 265 applications.
Digitalization presents vast prospects for business expansion throughout Southeast Asia and the Pacific. Nevertheless, the advantages of digitalization are not automatic and women often encounter challenges in fostering the growth of their digital enterprises across regions including ASEAN and the Pacific.
The masterclass was officially opened by Shamika Sirimanne, PhD, UNCTAD Director of the Technology and Logistics Division, who said the e-commerce market will be worth $1 trillion by 2030, yet the internet penetration gap remains as 40% of women across the Asia Pacific are offline. She said the objective of the masterclass was to narrow the gender digital divide and ensure everyone can reap benefits from the digital transformation through testing facilities, providing learning, networking activities, and bringing the voices of women entrepreneurs to the policy table.
Dr Giulia Ajmone Marsan, ERIA Director for Strategy and Partnership highlighted the importance of leveraging women's participation in science, technology, engineering and mathematics (STEM) as one of the enablers to foster more equal representation in the public and private sector and promote innovation.
His Excellency Jacques Jaap Werner, Ambassador of the Netherlands in Malaysia highlighted the importance of the masterclass which encompassed two Dutch goals – the transition to a digital economy and promoting gender equality. He said closing the digital divide will provide opportunities for structural transformation and economic diversity.
The Honourable Dato' Sri Hajah Nancy Shukri, Malaysia's Minister of Women, Family and Community Development, spoke of the important role of women led businesses in strengthening the Malaysian economy and providing more jobs. She said it is pertinent to provide women with a specific platform to develop their capacity, allowing them to scale up their business by harnessing technology use, expanding market access and financing.
Lennise Ng, Founder of Dropee, eT4Women Advocate for South-East Asia, moderated the discussion on how to avoid premature scaling and gave inspirational talks. The masterclass covering topics including social impact, branding and marketing, fundraising, and intellectual property rights. Garcia-Quiles Viridiana, programme management officer of eTrade for Women at UNCTAD moderated the policy dialogue session with Lina Maulidina Sabrina, ERIA Senior Programme Officer. Sonia Aliyu Nnadozie, UNCTAD Programme Management Officer, eTrade for Women, gave a presentation on the eTrade for Women Community. There were also mentoring and pitching sessions, and a site visit to Grab's headquarters in Kuala Lumpur.
Image Gallery
Related Articles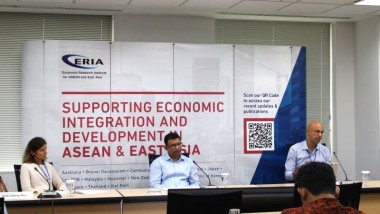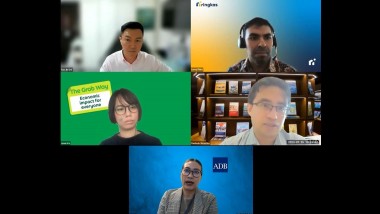 CHOOSE FILTER