Recommendations to implement MPAC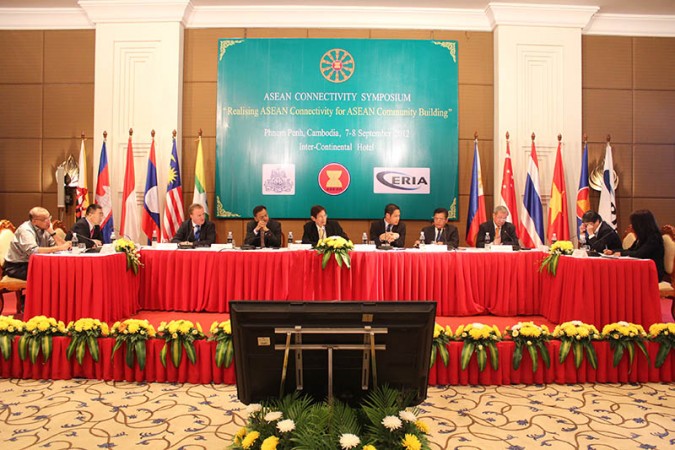 Phnom Penh, September 8, 2012 -- ASEAN public and private sectors have to intensify their coordination to identify priority projects and funding resources to implement the Master Plan for ASEAN Connectivity (MPAC).
These were some of recommendations made by representatives from ASEAN and private sectors who attended the two-day symposium organized by Economic Research Institute for ASEAN and East Asia (ERIA), Ministry of Foreign Affairs of Cambodia and ASEAN Secretariat on 7 and 8 September in Phnom Penh, Cambodia.
Participants also agreed during the symposium focusing on ways and means to implement the MPAC that the absence of private sector's involvement was due to insufficient information such as project details, costs and profitability.
Other issues were highlighted including the important of public and private funding model, known as Public Private Partnership or PPP, for large infrastructure projects. At the moment, the current support under the connectivity comes mainly from dialogue partners such as Japan and China.
The participants made following recommendations:
- Promoting capacity building in ASEAN countries in locating funding resources;
- Identify and compile best models of joint public and private sectors
The symposium concluded by remarks from H. E. Mr. Sun Chanthol, Senior Minister and Vice Chairman of the Council for the Development of Cambodia. He reiterated that institution connectivity and people-to-people connectivity were important as the physical connectivity. He also expressed the hope that all ASEAN member states would accelerate the implementation of action plans of the institution connectivity and people-to-people connectivity in order to maximize the benefit of the infrastructure connectivity in the region.
CHOOSE FILTER