Public–Private Investment Forum on Acceleration of Clean Energy Projects, Energy Transition Financing, Lower Costs for New Technology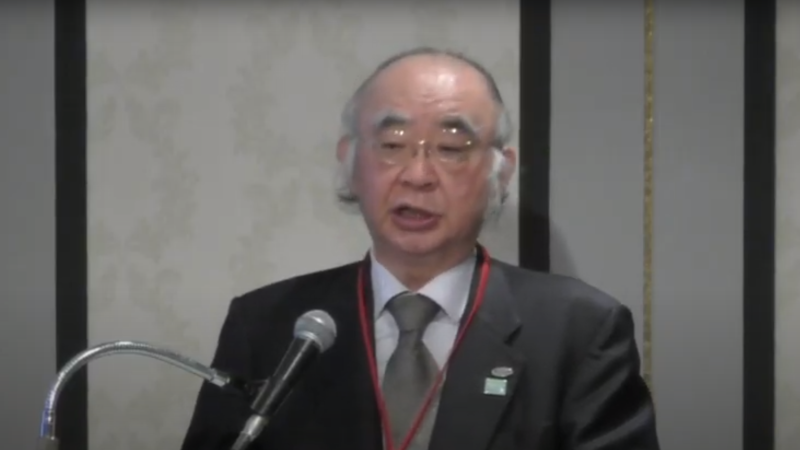 Tokyo, 3 March 2023: The Asia Zero Emissions Community (AZEC) held a public–private investment forum to provide support and policy coordination to catalyse the acceleration of clean energy projects, energy transition financing, and lower costs for new technology implementation. The forum was part of the AZEC Ministerial Meeting in Tokyo hosted by Japan's Ministry of Economy, Trade and Industry.
Opening the forum, Mr Koboki Hideki, Vice Chair of Keidanren (Japan Business Federation), reported on how Japan, through GX: Green Transformation Policy, promotes green transformation and, through AZEC, promotes energy security in an era of energy transformation.
Prof Hidetoshi Nishimura, President of the Economic Research Institute for ASEAN and East Asia (ERIA), said East Asia countries are important in driving down greenhouse gas (GHG) emissions by transforming energy systems, the major GHG emitters. He explained ERIA's contribution to the initiative through studies and research. ERIA and the Institute of Energy Economics Japan have published a study on cost-optimal technology deployment scenarios to achieve carbon neutrality in the ASEAN region. The technologies include solar photovoltaic; onshore and offshore wind power; hydropower; geothermal; biomass; nuclear power; carbon capture, utilisation, and storage; hydrogen; and ammonia. He said ERIA studies can be used to support the financing of transition technologies and deliver renewable energy and deep decarbonisation of fossil fuel power generation. He pointed out the importance of the AZEC forum in significantly contributing to catalysing energy transition transformation in region.
The first session of the meeting featured high-level speakers from the public and private sectors: Minister Arifin Tasrif, Energy and Mineral Resources, Indonesia; Secretary Raphael Perpetuo M. Lotilla, Department of Energy, the Philippines; Assistant Minister Jenny McAllister, Climate Change and Energy, Australia; Mr Darmawan Prasodjo, President Director and CEO of PT PLN (Persero); Ms Nicke Widyawati, President Director and CEO of Pertamina; YM Datuk Tengku Muhammad Taufik Tengku Kamadjaja Aziz, President and Group Chief Executive Officer of Petronas; and Mr Le Ngoc Son, Vice President of Petrovietnam.
The first session discussed perspectives, strategies, and targets of public and private institutions to deliver the technologies in the energy transition and drive down GHG emissions in the energy sector of East Asian Summit countries. The second session discussed in depth technologies and implementation of decarbonisation projects by various private energy companies. The session featured speakers from Japan's leading companies in energy and technology, who reported their ongoing efforts in developing low-carbon technologies. The final session focused on support measures contributed by governments, international organisations, and research institutions to promote the acceleration of energy transition to net zero.
Image Gallery
Related Articles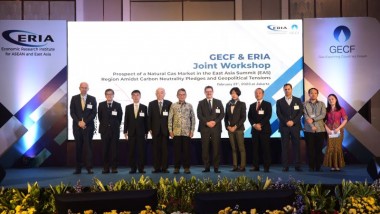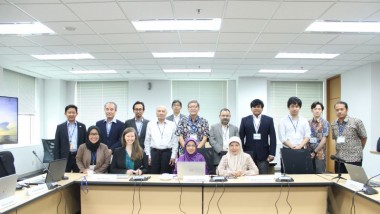 CHOOSE FILTER