Prospects of Natural Gas Market in EAS Region Examined at Workshop as Experts See Doubling of Natural Gas Demand by 2050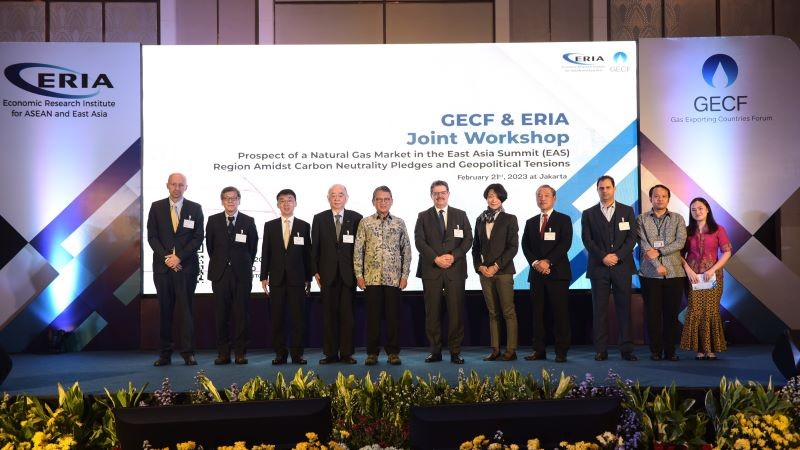 Jakarta, 21 February 2023: Applying existing and affordable fuels and energy technologies to expand the use of natural gas is one way to reduce greenhouse gas emissions. That was the gist of the message delivered by Prof Hidetoshi Nishimura, President of the Economic Research Institute for ASEAN and East Asia (ERIA), at a workshop on Prospects of a Natural Gas Market in the East Summit (EAS) Region Amidst Carbon Neutrality Pledges and Geopolitical Tensions. Held at Fairmont Hotel in Jakarta, the workshop was sponsored by ERIA and the Gas Exporting Country Forum (GECF).
Prof Nishimura said that decarbonising energy systems requires the rapid scaling up of existing cleaner energy sources and technologies with essential support for policy, fiscal, and monetary incentives, and appropriate market design.
Delivering the workshop's opening remarks was H.E. Eng Mohamed Hamel, GECF's Secretary General, who forecast that in the ASEAN region, natural gas demand was expected to more than double, rising to more than 350 billion cubic metres by 2050.
H.E. Mr Arifin Tasrif, Indonesia's Minister of Energy and Mineral Resources, citing the country's natural gas potential, said that the challenges are developing the infrastructure connecting the pipeline from western to eastern Indonesia, and creating a new policy framework to attract investment into the natural gas market. He mentioned that the use of natural gas has diversified into the fertiliser, petrochemical, and glass industries, amongst others.
Dr Aydar Shakirov, GECF's Head of Gas Market Analysis Department, citing GECF's analysis, explained that since the ASEAN region is both an exporter and importer of liquefied natural gas (LNG), it is expected to contribute to higher LNG trade in the short term, driven by the start of Indonesia's Tangguh LNG train and the launch of LNG regasification terminals in the Philippines and Viet Nam. A substantial investment, Dr Shakirov added, is needed to fully capitalise this potential.
Dr Hussein Moghaddam, GECF's Acting Head of Energy Economics and Forecasting Department, forecast that by 2050, the cumulative upstream and midstream investment required to satisfy global gas demand would reach US$10.5 trillion.
In the case of East Asia Summit (EAS) Region, Mr Shigeru Kimura, ERIA's Special Advisor to the President on Energy, said that natural gas is a key fuel in the energy transition period to achieve carbon neutrality and, with carbon capture and storage (CCS), will remain so until 2050. He noted that efforts to switch from coal to gas amongst power plants have been observed in some ASEAN countries. Meanwhile, negating fossil fuel investment could prolong the current energy crisis, erode economic growth, and hamper public support to climate actions, warned Prof Jun Arima, ERIA's Senior Policy Fellow for Energy and Environment.
During the panel discussion moderated by Dr Alloysius Joko Purwanto, ERIA's Energy Economist, Prof Tutuka Ariadji, Director General of Oil and Gas of Indonesia's Ministry of Energy and Mineral Resources, explained the country's oil and gas strategies that contribute to energy transition by implementing Zero Routine Flaring in 2030 in oil and gas business activities, and applying CCS and carbon capture, utilisation, and storage (CCUS) programmes. He reported that the Ministry of Energy and Mineral Resources has finalised a draft ministerial regulation on CCS/CCUS for oil and gas work areas.
Reflecting on the natural gas and LNG market outlook for 2023, Mr Yui Torikata, Senior Energy Analytic Product Specialist of the data and analytics firm Kpler, said the trend shows global LNG supply rising to an estimated 420 million tonnes in 2023, whilst increasing demand in China due to economic reopening and new long-term LNG contracts is expected to be offset by losses in Japan and the Republic of Korea caused by increasingly available nuclear power. Mr Yusuke Hidaka, Senior Analyst of the Gas Group, The Institute of Energy Economics, Japan, said that to secure LNG in the medium to long term, investment is crucial in LNG production projects as trade in LNG and natural gas is expected to increase to 430 million tonnes in 2023.
Joining online, Dr Eng. Nawal Yousif Al-hanaee, Director of Future Energy Department of the Ministry of Energy and Infrastructure, United Arab Emirates(UAE), shared the progress of UAE's energy transition, including the National Energy Strategy 2050, the net-zero strategic initiative 2050, clean energy projects, and hydrogen and CCUS initiatives. She said the UAE is actively growing its international energy partnership to accelerate the development of the global hydrogen economy. Closing the workshop, Mr Tetsuya Watanabe, Special Advisor to the President of ERIA, listed strategies to help the region meet its energy demand and strengthen its export positions in the global gas market whilst gaining the necessary funding: exploit not only conventional natural gas sources but also unconventional resources, have timely and well-planned investment strategies in the natural gas supply chain, and introduce environmentally sound technologies and techniques in projects.
Image Gallery
Related Articles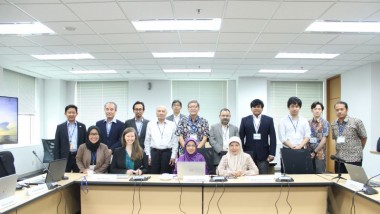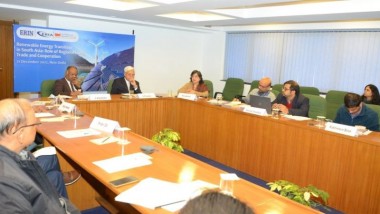 CHOOSE FILTER