Prof Akiko Yamanaka Speaks at IFRI Conferences in Paris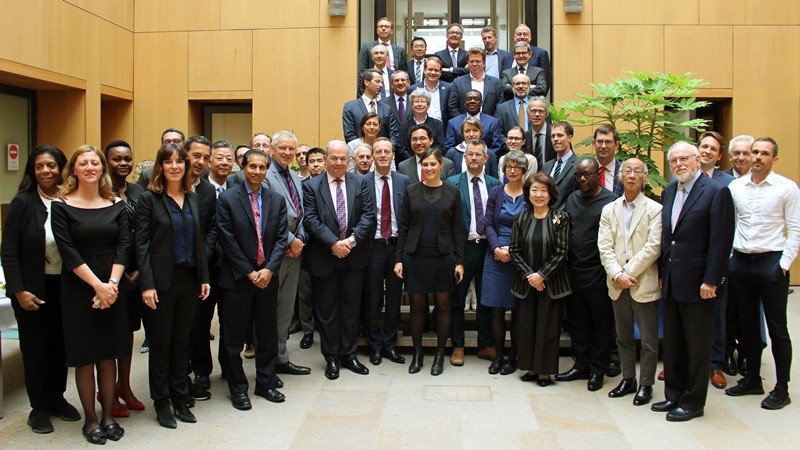 Paris, 5 June 2019: Prof Akiko Yamanaka, the Special Advisor to the President of ERIA, participated in two conferences held by the French Institute of International Relations (IFRI) on 3 June 2019 and 5 June 2019 in Paris, France.
The first conference, entitled 'Ahead of the G7-G20 Summits: Debating global governance on trade and innovation – France and Japan perspectives', consisted of two sessions, 'Trade governance in the age of trade war: is a reset possible?' and 'Governing the 4th industrial revolution: challenges for governments and companies'. This conference brought together Japanese and French speakers to discuss related issues before the G7 and G20 summits. Prof Yamanaka joined the first session chaired by Dr Sébastien Jean, Director of the Centre d'Études Prospectives et d'Informations Internationales (CEPII), addressed the question of how to restore a global governance for trade in a context of protectionism and unilateralism. Other speakers include Director of IFRI's Center for Asian Studies Dr Françoise Nicolas and Former Deputy Minister of Foreign Affairs of Japan Mr Yoichi Otabe, who is also a former Sherpa to G8/G20.
On 5 June, she attended the 'Think Tank 7 Summit' which was held to analyse and to make recommendations on key issues of the G7 presidency. The conference focused on three topics: 'International Trade', 'Development: Inequalities and Vulnerabilities', and 'Global Governance and the Defense of Democracy'. The speakers came from Canada, European Union, France (five Think Tanks including IFRI), Germany, Ghana, Italy, Japan, Kenya, Morocco, the United Kingdom, and the United States. The outcome of this meeting was translated into a short recommendation paper for the G7 presidency.
Image Gallery
Related Articles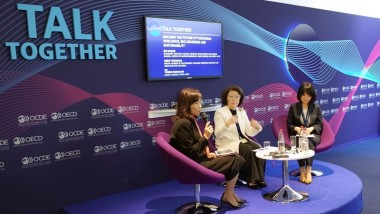 CHOOSE FILTER