Prof Akiko Yamanaka Speaks at Chatham House Conference in London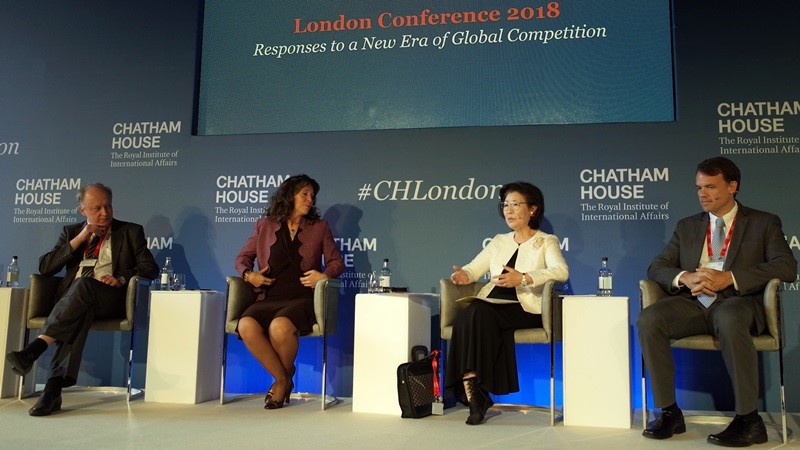 London, 21 June 2018: Prof Akiko Yamanaka, Special Advisor to the President of ERIA, participated in the 2018 London Conference of the Royal Institute of International Affairs, otherwise known as Chatham House, and presented to delegates at a panel session on the first day.
The annual conference of the renowned UK-based international affairs think tank took place on 21 and 22 June, and aims to create an informed community with a shared understanding of current major global challenges. It brought together high-level delegates from around the world for two days of debate and discussion.
Prof Akiko Yamanaka was a panellist in a session entitled 'The Future of Deterrence: Increasing Complexity', which looked at deterrence and approaches to conflict management.
She stressed the importance of preventative diplomacy in avoiding conflict and noted this approach can also be applied in the case of natural disasters. Prof Yamanaka focused on the examples of the reconstruction processes in post-war Japan and in the aftermath of the 2011 Great East Japan Earthquake.
'In 2017 alone, the loss caused by natural disasters amounted to 306 billion dollars. We must consider society's resilience, also taking into account the infrastructure that supports us. We believe in the Japanese saying "Be prepared and you will have no regrets",' she said.
Prof Yamanaka also highlighted the need to work towards common interests, saying, 'When we look at the trade problems around the world at this moment, we have to reconsider whether human beings have wisdom, feelings, culture and education. We have to seek common interests in the looming issues of the domains of space and sea, including Arctic and sea bed natural resources.'
In conclusion, Prof Yamanaka said she views the 21st century as the age in which we must balance many features of our lives, such as the need for development versus environmental protection, globalisation versus regionalisation, high tech information versus privacy, group orientation versus individualism, work versus leisure, materialism versus spiritualism, male versus female, military versus non-military solutions, and even national versus international interests.
During her stay in London, Prof Yamanaka also met for discussions with Dr Robin Niblett, Director of Chatham House, representatives of Asia House, the London-based centre for engagement between Europe and Asia, and Mr Koji Tsuruoka, Japan's Ambassador to the United Kingdom.
Prof Yamanaka also serves as President of the International Tsunami Disaster Prevention Society, Senior Diplomatic Fellow at Cambridge Central Asia Forum, Cambridge University, and Senior Visiting Fellow at the Japan Institute of International Affairs. She was Japan's Vice-Minister for Foreign Affairs from 2005 to 2006.
Image Gallery
Related Articles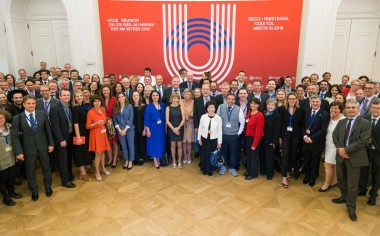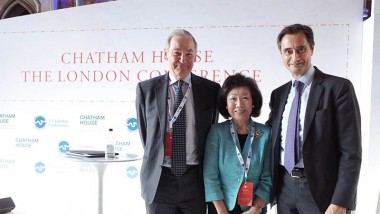 CHOOSE FILTER