Primary Strategies on Energy Transition Highlight 3rd Energy Transition Working Group Meeting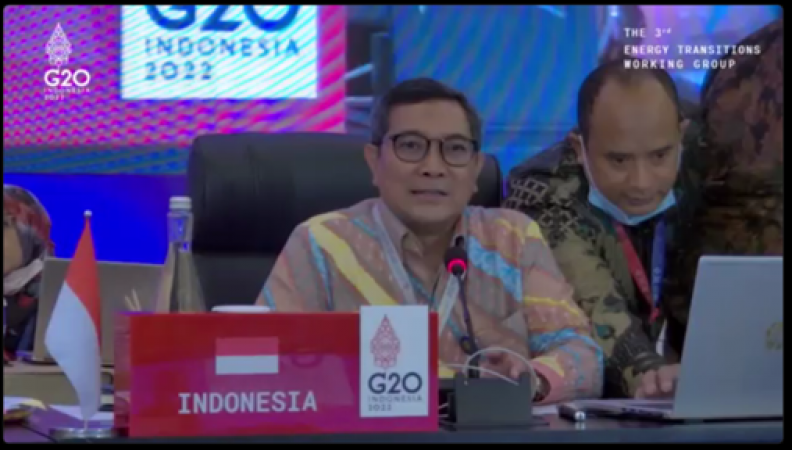 Bali, 31 August – 1 September 2022: Access, technology, and financing -the primary strategies on energy transitions- were the focus of a 2-day meeting held in Bali on 31 August–1 September in Nusa Dua, Bali, Indonesia. Organised by the Ministry of Energy and Mineral Resources of the Republic of Indonesia, the 3rd G20 Energy Transition Working Group (ETWG) meeting was attended by representatives from the Group of Twenty (G20) member countries and other invited countries. The ETWG aims to accelerate progress towards the Sustainable Development Goals (SDGs) and reduce the negative effects of climate change through the promotion of sustainable energy systems and just transitions on a global scale.
Prof Jun Arima, Senior Policy Fellow for Energy and the Environment of the Economic Research Institute for ASEAN and East Asia (ERIA), and Dr Alloysius Joko Purwanto, Energy Economist of ERIA, attended the meeting.
In his opening speech, ETWG Chair Mr Yudo Dwinanda Priaadi said that the energy sector is vital to global cooperation and that the G20 serves as the spirit of multilateralism and an effective forum in responding to global challenges.
Mr Priaadi noted that the energy transition pillars have been approved by all G20 members by aiding the global economy's recovery from the COVID-19 pandemic; hastening the energy sector's transition to a clean and just energy system; promoting access to affordable, reliable, and sustainable modern energy for all; hastening efforts to decrease global emissions; and increasing energy security. He said the G20 is sending a strong message that it intends to play a central role in finding solutions to the world's most pressing problems.
The heads of the delegations of Italy and India spoke as members of the current G20 troika. Two side events featured reports by the United Nations Industrial Development Organization and the Organisation for Economic Co-operation and Development.
The G20 Communique and the Bali Common Principles in Accelerating Clean Energy Transitions or the Bali COMPACT were also discussed.
Related Articles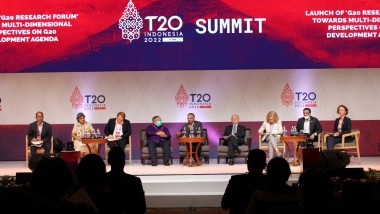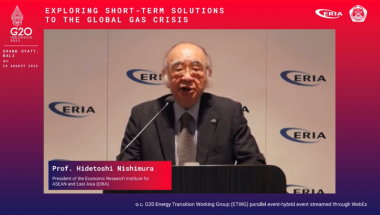 CHOOSE FILTER