Press Releases - Delhi Dialogue 9 (ASEAN-India Relations: Charting the Course for the Next 25 Years)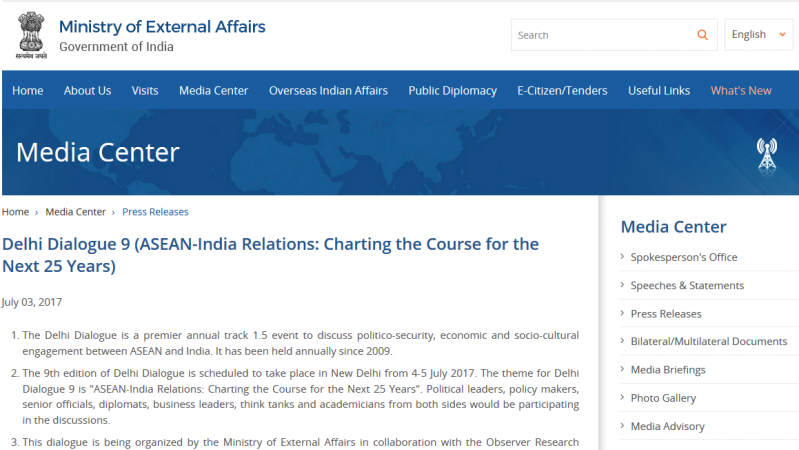 Note: This press releases was originally published in Ministry of External Affairs, Government of India's official website on 3 July 2017. ERIA's particiption in The Delhi Dialogue IX was featured in the news.
The Delhi Dialogue is a premier annual track 1.5 event to discuss politico-security, economic and socio-cultural engagement between ASEAN and India. It has been held annually since 2009. (Read the full article by using the link above).
CHOOSE FILTER