President of ERIA presented at the Carbon Recycle International Conference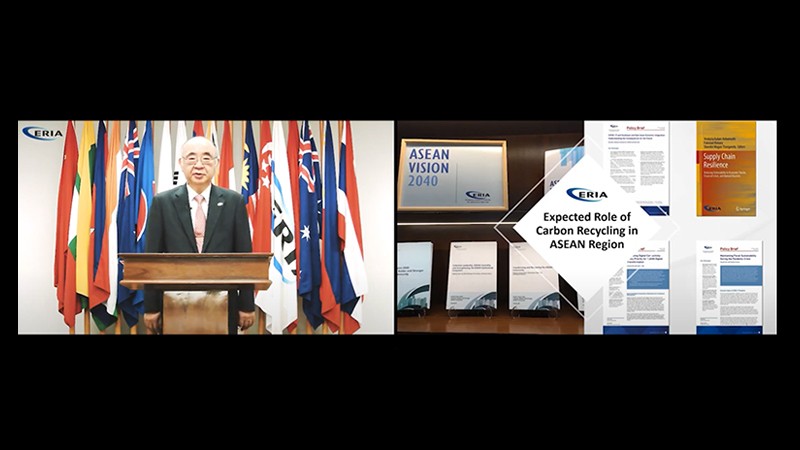 Jakarta, 13 October 2020: Organized by the Ministry of Economy Trade and Industry (METI) of Japan and the New Energy and Industrial Technology Development Organization (NEDO), the International Conference on Carbon Recycling 2020 was held virtually on the 13th of October 2020.
Professor Hidetoshi Nishimura, President of the Economic Research Institute for ASEAN and East Asia (ERIA), gave the keynote speech 'Expected Role of Carbon Recycling in ASEAN Region.'
Prof Nishimura said 'If the current reliance on fossil fuel will continue in the coming decades, what we need to do is not to turn our back to this energy reality. CO2 emissions could be reduced by introducing high-efficiency, low-emissions thermal coal technologies. By applying Advanced Ultra-Supercritical (USC) technology, about 32% of CO2 emission could be reduced compared to Subcritical technology. Due to the high upfront costs of Advanced USC and USC, attractive financial incentives are needed for their uptake."
Prof Nishimura also referred to the combination of Carbon Capture and Storage (CCS) technologies as a pragmatic solution for ultimate decarbonization. The economic viability is one of the hurdles of CCS technologies, therefore Prof Nishimura looked forward to the promotion of innovation on energy and environmental technologies.
Related Articles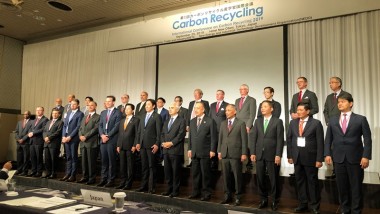 CHOOSE FILTER