Peer Learning Across ASEAN and India: the Case of Innovation Eco-systems and Business Creation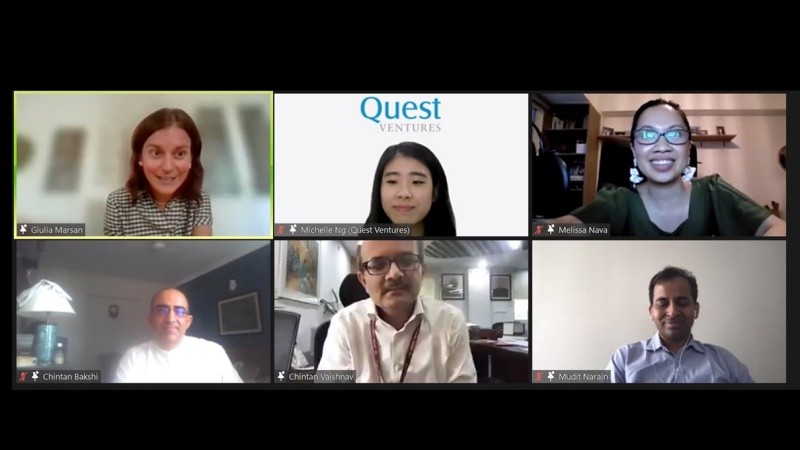 Jakarta/Ahmedabad, 30 June 2021: Across India and ASEAN, the dynamism of local innovation ecosystems is transforming some emerging hubs into consolidated and more mature innovation hot spots as evidenced by the increasing availability of venture capital across ASEAN, the number of unicorns, as well as the number of venture capital exits in the region. These topics and others were discussed at the online roundtable to promote exchanges and peer-learning between innovation ecosystem actors in the region. The roundtable was jointly organised by ERIA and CIIE.CO, a leading innovation centre and incubator at the Indian Institute of Management in Ahmedabad with the support of the Government of India's Department of Science and Technology and the Government of Gujarat. Dr Giulia Ajmone Marsan, ERIA Director for Strategy and Partnership, gave introductory remarks and moderated the event.
The roundtable gathered the views of five speakers from India and ASEAN:
Mr Chintan Bakshi, Partner - Incubation, CIIE.CO, India
Mr Mudit Narain, Technology Officer, Office of the Principal Scientific Adviser to the Government of India
Ms Michelle Ng, Senior Associate, Quest Ventures, Singapore
Ms Mel Nava, CEO, 1 Export, Philippines
Dr Chintan Vaishnav, Mission Director, Atal Innovation Mission, India
During the discussion, the five speakers detailed the emerging features of the innovation ecosystem across India and ASEAN. In India, innovation ecosystems are diverse depending on local conditions, but common characteristics include the acceleration of start-up creation and scale-ups since the late 2000s, followed by growing policy support of accelerator programmes as a means of economic development and job creation from State Governments in India from around 2015 according to Mr Chintan Bakshi. He also explained that as the Indian innovation ecosystem is maturing, support to start-ups is becoming more targeted with the development of sectoral incubators and accelerators able to provide ad hoc services to different types of entrepreneurs in specific sectors.
Mr Mudit Narain explained how incubators should support start-ups at different stages of their entrepreneurial journeys from early on to more advanced stages. He also highlighted how incubator programmes are now mainstreamed across policies from at least eight Ministries in India, thanks to the initial efforts and impact metrics developed by the Department of Science and Technology, Government of India.
The discussion also touched upon the importance of horizontal coordination across different policy actors under different ministries. As innovation is a cross-cutting issue, it is important to identify the challenges and opportunities of promoting more collaboration between business and academia. The significance for entrepreneurs to know the needs of the customers they want to serve was highlighted by Dr Chintan Vaishnav.
Ms Mel Nava described her experience as an entrepreneur in the Philippines, a dynamic location where venture funding is not yet available at the same level as in other Asian countries. Ms Nava highlighted the importance of incubator and accelerator programmes, especially to provide mentoring and networking opportunities to young entrepreneurs. She also mentioned how entrepreneurs need to know what problem they are trying to solve with their business to remain relevant.
Related Articles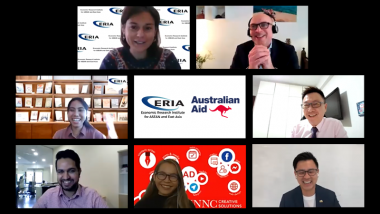 CHOOSE FILTER