Parliamentary League for ERIA Holds its Fourth Meeting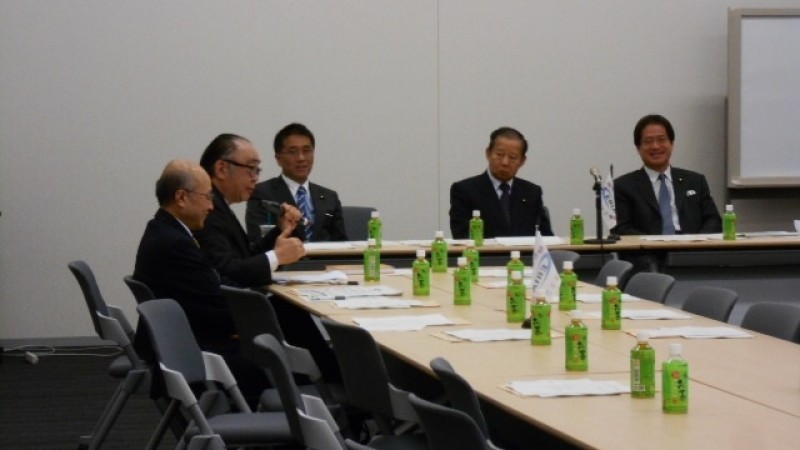 The Parliamentary League for ERIA held its fourth meeting on 27 January in Tokyo, Japan. The League consists of the Liberal Democratic Party, New Komeito, and the Democratic Party of Japan led by Chairman , H.E. Mr. Toshihiro Nikai, also former Minister of Economy, Trade and Industry of Japan.
Mr. Teruhiko Mashiko, Vice Chairman of the Parliamentary League, opened the meeting while Mr. Tadahiko Ito, Vice Secretary, acted as moderator.
Prof. Hidetoshi Nishimura, Executive Director of ERIA, expressed his appreciation for the support given by the members of the Parliamentary League for ERIA and explained several important activities undertaken by ERIA since the last meeting.
Mr. Hideo Suzuki, Director-General of the Trade Policy Bureau, Ministry of Economy, Trade and Industry of Japan, highlighted the four pillars of ERIA activities: (i) the revision of the Comprehensive Asia Development Plan (CADP), (ii) symposium on building national resilience, (iii) support for the negotiations of the Regional Comprehensive Economic Partnership (RCEP), and (iv) development of small and medium-sized enterprises (SMEs) with the cooperation of the Organisation for Economic Co-operation and Development (OECD).
The Parliamentary League members shared an understanding on ERIA's important role in the region and expressed their support for ERIA. Prof. Nishimura concluded the meeting by noting the comments and advice made by the members and further sought their continued support.
CHOOSE FILTER