Mitsui Interbusiness Research Institute visits ERIA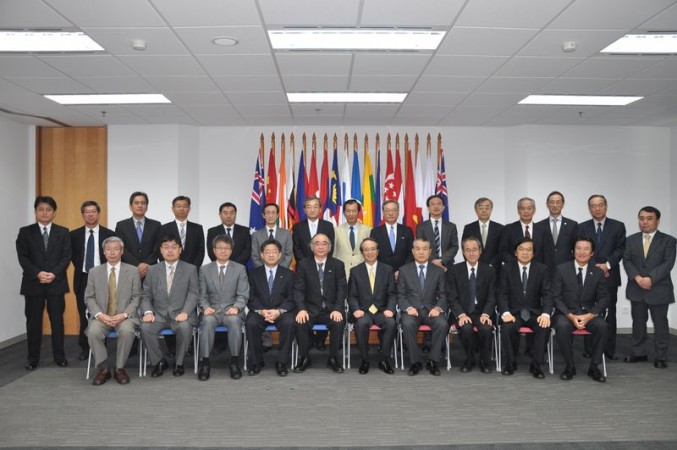 Around 27 delegates from Mitsui Interbusiness Research Institute (MIRI) led by Mr. Teisuke Kitayama, Chairman of The Board / Sumitomo Mitsui Banking Corporation, visited ERIA Annex Office on October 19, 2012.
Mitsui Interbusiness Research Institute consists of 31 major Mitsui Group companies. MIRI was established in October 1978, with the participation of major companies from the Mitsui Group, for the purpose of applying the management resources of the group companies more effectively.
MIRI has been carrying out various studies and research with active coordination and cooperation from the group companies in order to accomplish its mission of "collecting knowledge and intelligence for interbusiness among different business fields".
Prof. Hidetoshi Nishimura, Executive Director of ERIA and 4 ERIA senior officials received the delegation. Mr. Kitayama made opening remarks and Prof. Nishimura made a presentation on "ERIA's activities" introducing ERIA' history since its establishment and recent achievements. Also he touched upon major flagship projects such as Comprehensive Asia Development Plan (CADP), AEC Midterm Review Project, and Myanmar Comprehensive Development Vision (MCDV) project.
CHOOSE FILTER