Leveraging Digital Transformation for Stronger and Smarter World Economic Recovery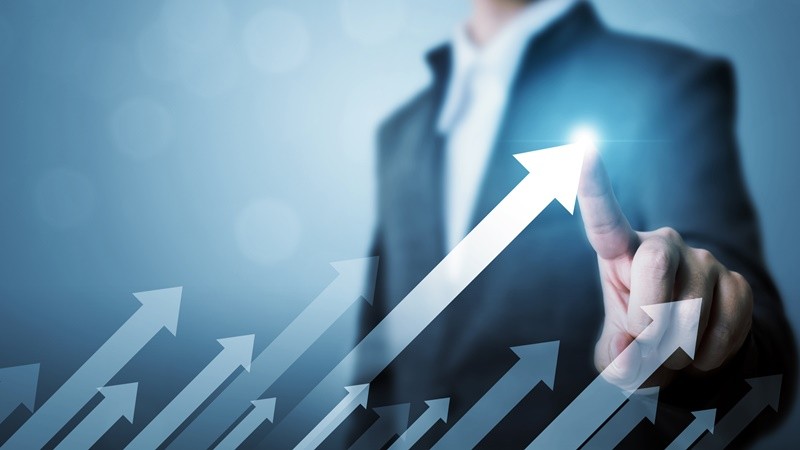 By Dr Venkatachalam Anbumozhi, Director of Research Strategy and Innovation, Economic Research Institute for ASEAN and East Asia (ERIA): The COVID-19 pandemic has thrown a spotlight on the digital technologies which helped us to reimagine the way we design our lives, work, and economies. With a fifteen percent contribution to the world economy, the digital economy has a great potential to support global recovery - and hence Indonesia's G20 presidency places digital transformation as one of its priority action areas.
The digital transformation – the adoption of online business models and the general shift of economic and social activities online has changed the way economies function, the way businesses operate, and the way societies interact. The exploitation of big data during the pandemic enabled smart city models that are more resilient to multiple shocks and underpin the emergence of a new kind of data-driven economy. For developing countries within G20, it opens new opportunities for international cooperation to leapfrog the intermediate infrastructure of the industrial age, taking advantage of new markets offered by digital platforms and exploiting enhanced service delivery offered by smart technologies.
To enable digital transformation to become a global engine of stronger economic growth, digital connectivity must be considered an essential service for all, which needs a rigorous and tangible action plan at the global level. How governments and businesses can collaborate more effectively to ensure universal and affordable internet access while also closing the digital divide and ensuring the reliability of cross-border data flows is the key policy question being discussed at several global policy forums. More than 90% of the world's population who are not connected to the internet are from developing countries. The two key stakeholders - Micro Small and Medium Enterprises (SME) and the local governments - are less empowered to embrace the digital transformation. Strengthening global cooperation in digital literacy including in trusted data sharing mechanisms is crucial to help these sectors in developing countries to fully benefit from digital transformation.
How can digital transformation, as embodied in new initiatives such as the ASEAN smart city Network (ASCN), contribute to economic recovery and the achievement of the Sustainable Development Goals (SDG) remains a key policy question. An ERIA study illustrates the critical role Information and Communication Technologies (ICT) will play in enabling progress towards the 2030 agenda in ASEAN smart cities, with a suggestion that carbon emissions footprint could be reduced by 13-20% with appropriate financial mechanisms in support of such technological interventions. The rising adoption of big data, artificial intelligence technologies, the Internet of Things, and Machine-to-Machine use cases are estimated to create new employment, amounting to nearly 100 million jobs at the global level in 2023-2025. Thus, the digital transformation could become a fundamental lever in fighting climate change, a powerful enabler of social inclusion, and a key driver for global economic recovery.
The digital economy is here to offer incredible opportunities, finding new solutions to old sustainability problems, and giving new answers to old questions on inclusive economic growth. However, there are intrinsic challenges in realizing opportunities which include heterogeneous network capacity, reach, and quality across different regions; gaps and inconsistencies among regulatory principles leading to potential competitive imbalances; limited digital offering due to uneven awareness of technology use cases; and low-level digital readiness among small companies, citizens, and workers further impacting the take-up of digital solutions; and lack of trust in digital technologies due to cybersecurity and privacy concerns, as well as issues related to national security, and digital sovereignty. For example, the estimated potential loss from global data security breaches could go up to USD 1.2 trillion by 2024, as per one IMF studies. For this reason, international agreements on privacy guarantees, secure payment mechanisms, and clear consumer protection are important to build trust in cross-border data flows and wide public acceptance of digital transformation.
Although the digital transformation could unleash a wave of new opportunities for stronger world economic recovery, inherently, there is a misalignment of interests among the key stake holders, namely the users of digital services on the one hand and the technology providers and intermediary service providers on the other. So, the Digital Economy Working Group (DEWG) under the G20 Indonesia Sherpa Track adopted the theme of Achieving a Resilient Recovery: 'Working Together for a More Inclusive, Empowering, and Sustainable Digital Transformation'.
The commitment of the G20 to unleash the full potential of digital transformation, also as a driver for stronger recovery, with a rigorous, tangible, and actionable plan depends on the combination of the following four vectors. First, accelerate the roll-out of high-capacity, future-proof digital infrastructure, enhance technology accessibility, and create on-ramps to the digital economy for the excluded populations to foster innovation, competition, cooperation, as well as inclusion, and sustainability. Second, harmonize regulatory principles to ensure fair competition and efficient markets; promote trust in the digital ecosystem by enhancing cybersecurity and privacy protection, and encourage the adoption of interoperable policy frameworks and common standards to facilitate cross-border data flows. Third, foster responsible development and deployment of digital technologies by leveraging public and private cooperation in R&D, promoting investments and effective use case sharing. And fourth, address the existing digital skills gap in the private and public sector by mapping current shortages, upskilling individuals, updating education curricula, and encouraging a mindful usage of technologies.
This opinion piece was written by ERIA's Director of Research Strategy and Innovation and has been published in The Manila Times. Click here to subscribe to the monthly newsletter.
Disclaimer: The views expressed are purely those of the authors and may not in any circumstances be regarded as stating an official position of the Economic Research Institute for ASEAN and East Asia.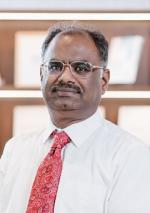 Dr Venkatachalam Anbumozhi, ERIA's Director of Research Strategy and Innovation, has published several books, authored numerous research articles and produced many project reports on resource management policies, energy infrastructure design, and private sector participation in Green Growth. Dr Anbumozhi was invited as a member of the APEC Expert Panel on Green Climate Finance and the ASEAN Panel for promoting climate-resilient growth. He has taught resource management, International cooperation and Development Finance at the University of Tokyo and has speaking engagements at some of the leading international organisations. He obtained his PhD from the University of Tokyo.
Related Articles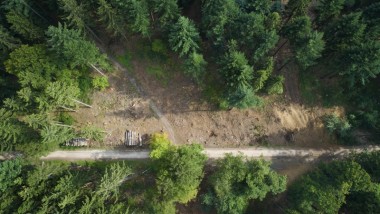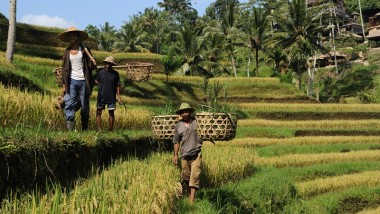 CHOOSE FILTER