Interview with ERIA on ASEAN Connectivity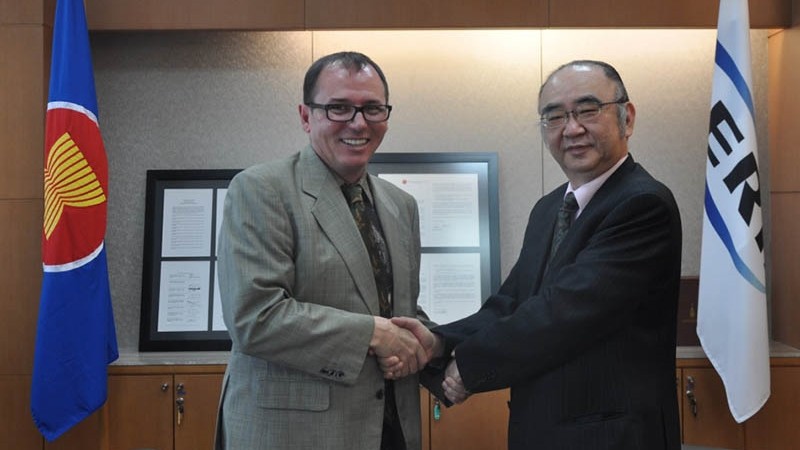 Interviewed by Edelman on Strengthening Communication for the ASEAN Connectivity.
Prof. Hidetoshi Nishimura, Executive Director of ERIA was interviewed by Edelman who is Indonesia's largest public relations firm engaged with ASEAN Secretariat on April 5, 2013 at ERIA Annex Office.
The aim of the interview is to produce communication products for the purpose of advocacy and outreach through survey to solicit the views and opinions on ASEAN Connectivity. ERIA is one of the stakeholders to interview, being a long standing partner for ASEAN Connectivity.
Prof. Nishimura explained about the importance of ASEAN Connectivity for the region and ERIA's contributing process of the Master Plan on ASEAN Connectivity (MPAC), saying "both physical and institutional connectivity need further supports from the ASEAN leaders to carry out."
This project is part of ASEAN Connectivity Communication Strategy Development and Implementation under the project of Strengthening Communication on ASEAN Connectivity under ASEAN Australia Development Cooperation Program Phase II.
Prof. Nishimura also mentioned that there must be more information about the proposed projects for interested parties in order to make the implementation of the ASEAN Connectivity more successful and ASEAN needs a better coordination among national and regional policy makers and regular briefings for prospective funders.
CHOOSE FILTER