Indonesia and Viet Nam Look to US for Investment in Renewable Energy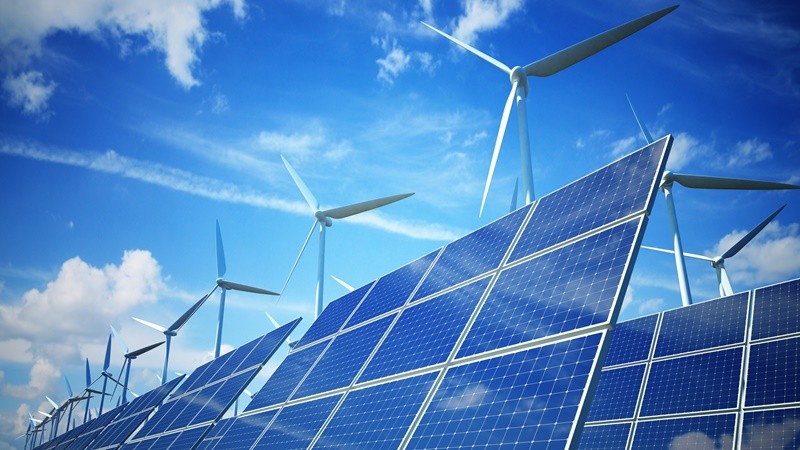 Jakarta, 6 June 2022: Less than a month after President Biden's launch of the Indo-Pacific Economic Framework and the ASEAN-US Summit in DC a few days earlier, a trade delegation led by the US Department of Commerce visited Jakarta, Indonesia. More than a dozen US companies were accompanied by Pamela Pham, U.S. Department of Commerce's International Trade Administration Deputy Assistant Secretary for Asia. She was joined by U.S. Trade and Development Agency (USTDA) Director Enoh T. Ebong, and representatives of the Export-Import Bank of the United States (EXIM).
The delegates spent a day and an evening meeting with representatives from Indonesian businesses and government officials to learn about the investment environment, both the opportunities and challenges.
Renewable energy currently makes up about 11% of Indonesia's total energy mix, but the government has set ambitious goals to reach 23% by 2025. Meeting this goal will require significant investment in a range of renewable energy sources including solar, wind, geothermal and biomass. Indonesia is also interested in hydrogen production for potential export. The potential production projects will require adequate infrastructure for transmission and distribution systems in place, so the opportunities for investment are not only upstream, but also midstream.
Dr Alloysius Joko Purwanto, ERIA Energy Economist, participated in a panel discussion, presenting on the current policy environment supporting the development of renewables in Indonesia. He explained the drawbacks of the existing policies and the kind of changes that will ideally be included in the long-awaited Presidential regulation on renewable electricity purchase price.
ERIA's Special Advisor for US-ASEAN Affairs and Director of Communications, Ms Lydia Ruddy, who is also a member of the Board of Governors of the American Chamber of Commerce in Indonesia, also participated in the meetings.
After the meetings in Jakarta, the trade mission travelled to Viet Nam for more meetings.
Related Articles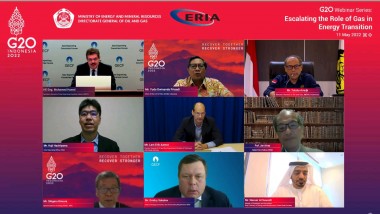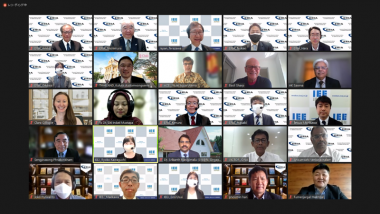 CHOOSE FILTER