Indonesia: 73 and stronger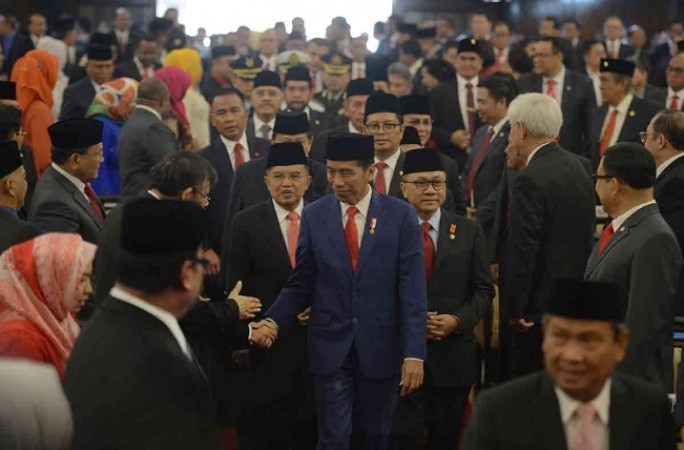 Note: This article was originally published in The ASEAN Post on 17 August 2018. ERIA's President, Prof Hidetoshi Nishimura was featured .
Indonesia celebrates 73 years of independence today as a vibrant and powerful country, thanks in no small part to ASEAN. "As the largest country in ASEAN, Indonesia has benefitted greatly from the peace, stability, and expectation for economic growth that ASEAN promoted in the region," said Professor Hidetoshi Nishimura, President of Jakarta-based think tank, Economic Research Institute for ASEAN and East Asia (ERIA). (Read the full article by using the link above).
Photo caption and credit: Indonesia's President Joko Widodo (C) arrives to deliver his annual speech to Parliament ahead of Indonesia's 73rd Independence Day in Jakarta on 16 August, 2018. (Andri Nurdriansyah / AFP Photo)
CHOOSE FILTER