India Overcomes Leadership Limitations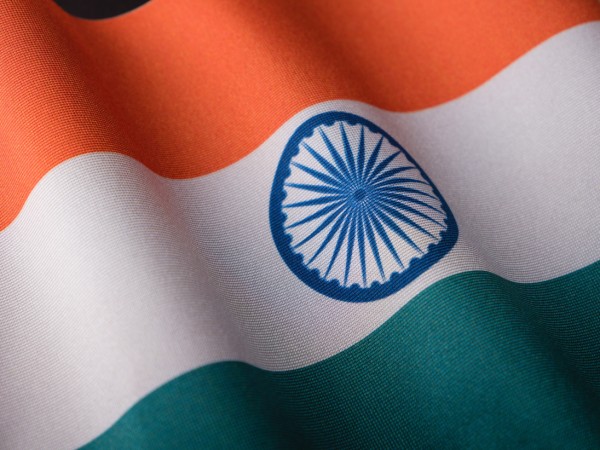 By Mr Kavi Chongkittavorn, Senior Communications Advisor: If anything, the outcome of the G20 foreign ministerial meeting was a good barometer of the true nature of India's potential as a global power. On its own turf, it still was not able to garner support from all the G20 members to agree on the joint ministerial statement last week. The host was very disappointed, given its recent success at the Bali summit last November. The harsh reality serves as a reminder of the prevailing geopolitical rivalry, which is getting worse by the day. Just a few months ago, India was hailed as a hero for playing a very important role in assisting the G20 host, Indonesia, to broker the G20 leaders' statement -- once described as an impossible task. Since then, New Delhi has been very proud of its political clout.
Back to India, despite great efforts from all members to accommodate the host, the polarisation between major G20 members -- the US and its allies on one side and Russia and China on the other -- over the Russia-Ukraine war, was still far too great to come up with any compromise text. In the coming days, these gaps will further widen as the US and Nato are pumping more ammunition in for the Ukrainian army to prepare for the upcoming spring offensive by Russia. The intensified fighting will be clearly manifested at negotiating tables throughout this year's G20 preparatory meetings until its summit on Sept 9-10, right after the 42nd ASEAN-related summit in Jakarta from Sept 5-7. The international community will be watching whether Jakarta can repeat its success at the ASEAN-related summits. At this juncture, nobody can predict what the outcome will be. For one thing, however, given the hard-line positions held by the major parties in the conflict, it is doubtful that the G20 leader's statement could be issued.
From the very first day, Prime Minister Narendra Modi was realistic. In his opening remark, he stated that the current conflict has already caused 'deep global divisions', but he was pragmatic enough to say that the ministers should work on their common ground. 'We should not allow issues that we cannot resolve together to come in the way of those we can,' he said.
To promote India's potential power to a higher level, there are some steps that India can take to incrementally augment its power projection and influence. Unlike any other major power in the world, India has extensive economic and security networks and friends from all political spectrums and preferences. All India has to do now is to walk a middle path in navigating major powers coming its way or follow emerging global trends. Obviously, it could be a narrow pathway to balance India's strategic autonomy with pressing friends from all sides.
From within the Indo-Pacific region, India's close relations with ASEAN are considered its high-value strategic asset in transforming India into a power to be reckoned with. The elevation of India by ASEAN as a comprehensive strategic partnership (CSP) last November was a geopolitical consideration to put India where it should be on the global stage and, at the same time to ensure balanced ties between the US and India.
Truth be told, several ASEAN members were not all that happy to accord the CSP status to India due to its recalcitrance in opening its domestic market more. However, due to India's potential global power and non-aligned position, ASEAN went ahead with the CPS. Indeed, ASEAN finds India indispensable in countervailing the influence of other major powers, such as the US, Russia, and China, among others.
Currently, under their mutual Indo-Pacific frameworks, both ASEAN and India can further strengthen their cooperation on maritime cooperation. New Delhi's strategies, known as Indo-Pacific Oceans Initiatives, can wholly focus on maritime health and security-related cooperation, which ASEAN urgently needs at this time. India has already lined up various projects on maritime surveillance and preservation cooperation with ASEAN.
In January 2018, the leaders of ASEAN and India met in New Delhi on Independence Day when they managed to jointly discuss the Indo-Pacific strategy, the privilege that ASEAN accorded only to India. As the G20 in Bali demonstrated, India's power shone with strong support from the prominent members of the Global South, such as ASEAN. It is not wrong to say that India's global power depends on the support of the developing and less developing countries. From that vantage point, ASEAN must be perceived as one of the most important strategic partners of India. One big advantage is that India-ASEAN ties do not provoke a military backlash or hostile responses. Moreover, ASEAN views India as a balancer for China's influence in Southeast Asia. Former Prime Minister of Singapore, Goh Chok Tong, famously commented that both India and China were considered the wings that carried the fuselage, ie, ASEAN.
The next step for India to consolidate its global power is to ameliorate ties with China. In the coming months and years, improved India-China ties are a prerequisite for longstanding peace and prosperity in ASEAN. China is a key trading partner and investor in the region's economy. Therefore, it would be difficult for India to enjoy Lon lasting good relations with ASEAN while its ties with China remain unfriendly and constrained.
When ASEAN went all out to push for the Regional Comprehensive Economic Partnership (RCEP), the bloc hopes that this multilateralism will serve as a bridge for the two Asian economic powerhouses to reconcile. ASEAN was very disappointed when Prime Minister Modi pulled out of RCEP in November 2019 due to domestic pressure and unpreparedness. ASEAN still hopes to convince India to return to the RCEP process in the near future.
Returning to RCEP will help smooth India's ties with China. In the past year, since the RCEP came into effect, the trade benefits have been quite stark for some countries, which the trade statistics from Cambodia and Vietnam showed. Trade among the ASEAN plus three (Japan China, ROK) also improved. The trio does not have any free trade arrangements. Therefore, the RCEP served as a useful mechanism for trade facilitation. Judging from earlier assessments by regional economists, India as a RCEP member could benefit greatly its expansive market without stirring up fear of dominance by China-produced imports.
India's diplomatic prowess and power need backup from developing countries, especially those with stable economies. As such, ASEAN will be the key to strengthening New Delhi's position in engaging other major powers. On its own, India lacks the clout in terms of financial and security resources that the US, China, and Russia have, even though the world's largest democracy has a stable economic system and is enjoying unprecedented growth.
That helped explain why India's role in Bali was successful, as the venue was in Indonesia, a member of ASEAN. It is not an overstatement to say that the G20 members respected the non-partisanship of ASEAN, despite their constant lament of a lack of support. The bloc has no enemies, and there is no need to take an attitude of revenge toward ASEAN. Last year, nobody was uptight about coming to attend various summits in Southeast Asia as Russia, China, and Western countries did not want to be seen as spoilers as this would have far-reaching ramifications on their bilateral ties with ASEAN.
At Apec 2022, the host, Thailand, also benefited from the compromise statement reached in Bali. Truth be told, the Apec leader statement in Bangkok was released due to Russia's collaborative spirit and acquiescence when its chief delegate informed the host that Russia would be able to accept the same G20 statement on the Ukraine crisis for the Apec leaders' statement. President Vladimir Putin told Thailand as early as April last year that he would attend the Apec meeting but eventually he could not make it.
In a similar vein, China was also very cooperative. Beijing did not raise any objections even though it involved the UN General Assembly's resolution in March last year on the condemnation of Ukraine's invasion. Lest we forget, some of the Apec members are economies from the Asia-Pacific that are not sovereign states.
Last week at the G20 ministerial meeting, all this goodwill from Russia and China had completely vanished as they refused to succumb to Western pressure.
Therefore, it remains to be seen how the US will handle its Apec summit in San Francisco. If the current trajectory continues unabated, it is doubtful whether Washington will be able to eventually issue a leaders' statement as in the previous year in Thailand.
All in all, it demonstrated that ASEAN has both the convening and convincing power that could add value to major powers' geopolitical plans.
This opinion piece was written by ERIA's Senior Communications Advisor, Mr Kavi Chongkittavorn, and has been published in Bangkok Post. Click here to subscribe to the monthly newsletter.
Disclaimer: The views expressed are purely those of the authors and may not in any circumstances be regarded as stating an official position of the Economic Research Institute for ASEAN and East Asia.
CHOOSE FILTER