Foreign Minister of Mongolia Visits ERIA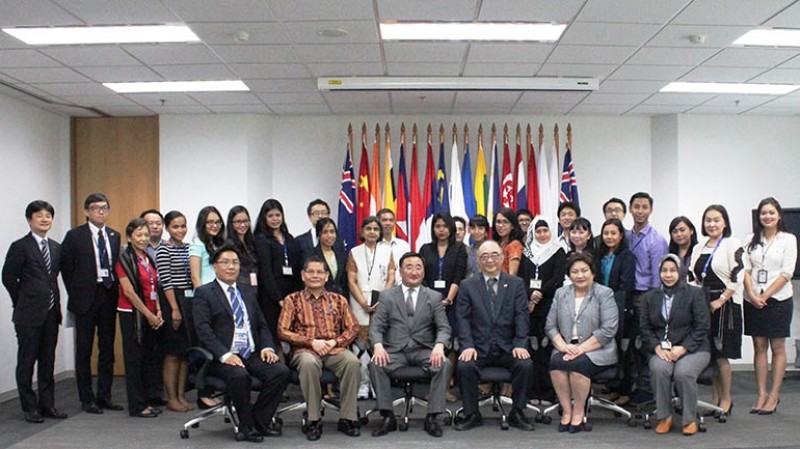 H.E. Mr. Lundeg Puresuven, Foreign Minister of Mongolia, visited ERIA on 23 April 2015. He was accompanied by H.E. Mrs. Shagdar Battsetseg, Ambassador of Mongolia to ASEAN.
Prof. Hidetoshi Nishimura, Executive Director of ERIA, and ERIA staff warmly welcomed the Minister and Ambassador to the Institute.
ERIA research activities in cooperation with Mongolia have been steadily progressing, especially with the National Development Institute of Mongolia on industrial cluster policy research. At ERIA's meeting of the Research Institute Network (RIN) and Energy Research Institute Network (ERIN), representatives from the National Development Institute of Mongolia participated as observers.
Prof. Nishimura explained the cooperative activities between ERIA and Mongolia to the Minister. The Minister expressed his appreciation for ERIA's support on the industrial cluster policy study and encouraged further cooperation on the subject. The Minister also emphasized that the Ambassador will work closely with ERIA.
During the meeting, ERIA economists explained their research projects and discussed Mongolia's development potential as regional integration progresses.
CHOOSE FILTER