Exchange Students from ASEAN and East Asia Countries Visit ERIA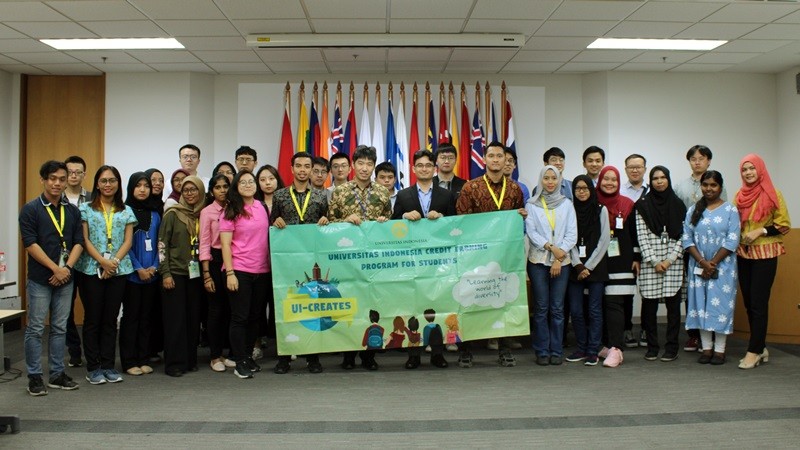 Jakarta, 13 August 2019: A group of 30 exchange students from ASEAN and East Asia countries visited ERIA's office in Jakarta on 13 August 2019 as part of their short course programme organised by one of the top universities in Indonesia, Universitas Indonesia.
ERIA's Chief Operating Officer Mr Koji Hachiyama welcomed the students with his opening remarks and a review of ERIA's Projects and Activities. One of ERIA's economists, Dr Rashesh Shrestha, then delivered a presentation on his research projects.
During the discussion session, some of the students enthusiastically asked Mr Hachiyama and Dr Shrestha various questions about the work of ERIA and the application of ERIA's work in the current global situation.
The programme, known as UI-CREATES (Universitas Indonesia Credit Earning Programme), is a short course programme for students from outside of Indonesia in which students can earn credit after the completion. They work together with various universities across ASEAN and East Asia, and the students will take a course entitled 'ASEAN Plus Three' in Universitas Indonesia.
CHOOSE FILTER