ERIA's Special Advisor on Healthcare and Long-term Care Policy Participated at BKKBN Ambassador Talk with Embassy of Japan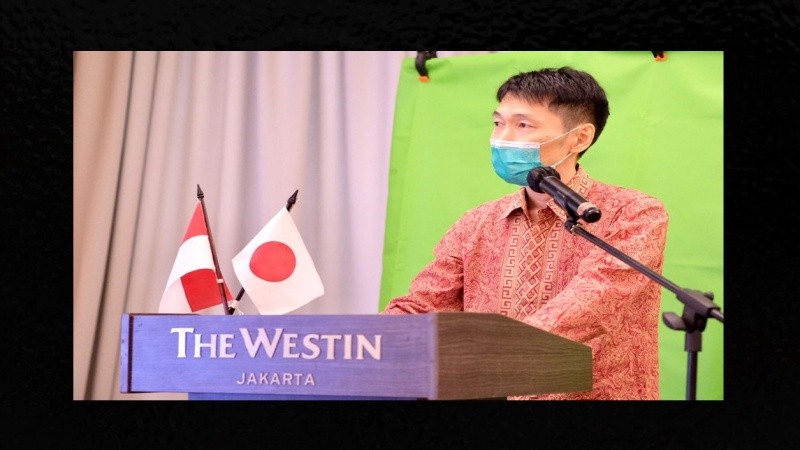 Jakarta, 27 May 2021: BKKBN Ambassador Talks with Ambassador of Japan to Indonesia was held as a new program initiated by Centre for International Training and Collaboration of BKKBN. This activity was a part of Bangga Kencana Program. As its main purpose, BKKBN disseminated the Bangga Kencana Program (Family Development, Population, Family Planning Program) to explore potential cooperation and strengthening the partnership between BKKBN and its foreign counterparts. In this series, BKKBN organized the second event of Ambassador Talk with the Ambassador of Japan, followed by the first country, Denmark. Dr. Komazawa, Special Advisor on Healthcare and Long-term Policy, was invited to share Japan's experience of overcoming stunting and coping with population ageing. His speech also included the result of his literature review on the long-term effect of stunting which influences the health status until an older age. prevent its effect on the health of older people. The event was held at The Westin Jakarta and attended by about more than four hundred participants, mostly officials of BKKBN and related agencies of the Indonesian government. The key participants attended at the venue in person, including the Ambassador of Japan to Indonesia, Mr. KANASUGI Kenji; Deputy for Training, Research, and Development of BKKBN, Prof. Muhammad Rizal Martua Damanik; and Dr. Komazawa, but most other participants joined in online.
H.E. Hasto Wardoyo, Chairman of BKKBN, delivered his opening remarks online. The excellency mentioned how Indonesia has fought to accelerate the stunting reduction as Indonesia is the second highest prevalence after Cambodia in Southeast Asia, based on Global Health Nutrition Report. According to Basic Health Research Data (RISKESDAS), Indonesia's stunting rate has decreased from 37% in 2013 to 27,6% in 2019. Several key factors contributed to stunting, such as poor sanitation, and limited healthcare services. The government of Indonesia put this issue as a priority on Mid-term National Development Agenda (RPJMN) with redefining and refocusing the impact of stunting in Indonesia. H.E. Hasto hopes, through this webinar, Indonesia could learn from the success story of Japan to achieve the goals of reduction of stunting to 14% by 2040.
Following the presentation of Prof. Damanik focusing on the statistics of population ageing and stunting in Indonesia, and the policies of the Indonesian government to reduce stunting and to support older adults, particularly lifecycle approach client-centered approach, the Ambassador of Japan, Mr. Kanasugi made a brief presentation on the trend of ageing population and its impact in Japan. He explained that Japan is making an effort to face the population ageing. Japan has already surpassed European countries in terms of the proportion of older people to the total population and has become the most aged country in the world. Having rapid population ageing, Japan introduced a long-term care insurance system in 2000. The low fertility rate is also a big problem and Japan is now implementing several programs to encourage the younger population to have children, but the COVID-19 pandemic seemed to be making a great impact on their behaviour. The latest statistics show the drastic decline in the number of new-born babies. The Ambassador also stressed the importance of bilateral cooperation between Japan and Indonesia, particularly for the circulation of workforce, wo that both countries can establish mutually beneficial relationships more.
Right after the presentation of Ambassador Kanasugi, Dr. Komazawa continued the session with an explanation of Japan's experience to overcome stunting. After World War II was ended, Japan struggled with many problems including stunting. The stunting rate was increased during World War II, but it decreased dramatically after the war. He showed several factors which contributed to the reduction of stunting and highlighted that National Health and Nutrition Survey, Kitchen Bar, and Life Improvement Instructor in rural areas as Japan's unique national programs. The topic of his presentation moved on from stunting to population ageing. After the global trend of population ageing and fertility decline, he explained the financial system and practical procedure of long-term care insurance in Japan. He also pointed out the limitation of the long-term care insurance system and that the Ministry of Health, Labour and Welfare of Japan promotes the Community-based Integrated Care System to overcome the challenges caused by the super-aged population.
At the end of his presentation, Dr. Komazawa explained the result of his literature review on the long-term effect of stunting which can affect the health status of older adults. He also shared the result of a phone survey on the impact of COVID-19 on Indonesian older people, which was sponsored by ERIA and jointly conducted by Bappenas (Badan Perencanaan Pembangunan Nasional) and SurveyMETER, and showed that many older people reduced their amount of food and/or quality of food. He said that if the deterioration of food quality during COVID-19 was the case with pregnant women and children, it would affect their later lives when they would get older as a long-lasting impact of the pandemic. Lastly, he said BKKBN had a very important role to monitor these people carefully to prevent upcoming health crises.
Dr. Komazawa's presentation was followed by the presentation of Dr. Tatsuhiko Tsukakoshi, JICA (Japan International Cooperation Agency) Expert, focusing on JICA's activities to improve maternal and child health in Indonesia, particularly the promotion of utilization of Maternal and Child Health Handbook.
During the Q&A session, Dr. Komazawa received most questions among three speakers, e.g. 'Does Japan have any programmes to encourage older people to stay working?', 'Why did Japan succeed in introducing public long-term care insurance system?', 'Does Japan have any programmes to enhance nutritional support for children, especially for the poor households.
Related Articles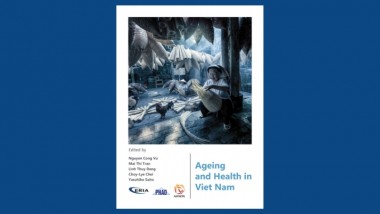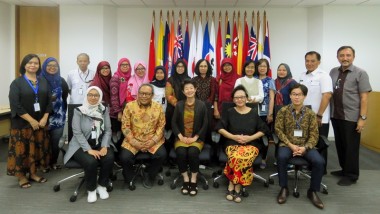 CHOOSE FILTER