ERIA's Mission to ADB: ERIA and ADB Discussion on South East Asia's Sustainable Energy Future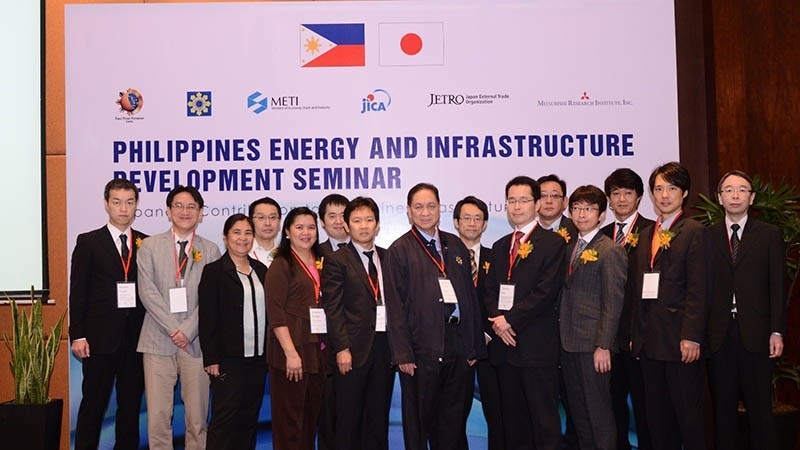 Technology and Infrastructure Partnership is Key to Energy Security
For the last three decades, the South East Asia (SEA) region has experienced the fastest economic growth in the world, with a ten-fold increase in GDP. The high growth has been accompanied by rapid industrialization and urbanization demands for modern energy services. The remarkable economic growth and industrialization had also led to twin energy challenges in the region: energy security and energy market integration.
During a dialogue with Asian Development Bank (ADB) energy professionals on 20 February 2014 in Manila, Philippines, Dr. Venkatachalam Anbumozhi, Energy Economist at ERIA, presented the highlights of ERIA's ongoing studies as well as the SEA energy outlook. He said that most East Asian countries are facing growing energy security concerns due to their increasing dependence on oil and gas imports. In the succeeding presentation, Dr. Han Phoumin, also an Energy Economist at ERIA, outlined the potentials and opportunities available with energy market integration. The follow-up discussions led to the conclusion that large-scale deployment of energy efficiency technologies and inter-grid connectivity can enhance energy security and bring price stability in the long run.
Meanwhile, the shift to clean energy revolution requires more domestic policy and institution reforms, according to Mr. Anthony Jude, Senior Advisor and Chair, ADB - Energy Community of Practice (COP). In this regard, the ADB is committed to scale up policy advice, knowledge sharing and financing in sustainable energy to help the region make such a shift. It is also looking forward to work with ERIA on strategic areas.
CHOOSE FILTER