ERIA Supports Conducive Indonesian Trade Policies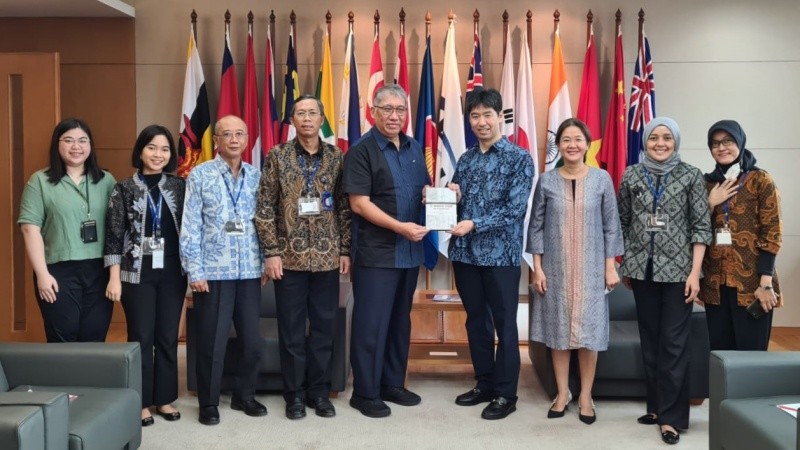 Jakarta, 25 March 2022: ERIA's COO, Mr Koji Hachiyama, and Dr Lili Yan Ing, ERIA's Lead Advisor on Southeast Asia, met with Mr Bayu Krisnamurthi, Advisor to the Minister of Trade for the Republic of Indonesia and Mr Kasan Muhri, Head of the Research Department, to discuss ERIA's support for the Ministry's G20 efforts.
This support falls under the terms outlined in the Memorandum of Understanding (MoU) between ERIA and the Ministry that includes joint research, publications, trainings, and internships. At the meeting, Mr Hachiyama highlighted the importance of this agreement and ERIA's commitment to support the Government of Indonesia.
ERIA's support will include among others:
Indonesia's G20 Presidency that includes ERIA inputs to the ongoing official discussions on trade, investment, and industry. ERIA also supports public discussions including the upcoming Road to G20 which will be held on 19 May 2022 and a High-level Policy Dialogue on 5 July 2022.
Joint Publications ERIA—MOT

The China—EU Comprehensive Investment Agreement: Lessons learnt for the Indonesia—EU CEPA
Impacts of Covid-19 on Indonesia's Trade
On-going research Fostering the Development of Eastern Indonesia

Other research activities and technical support on Indonesia's overall trade policies, including further research on Digital Transformation (particularly on Digital Trade): Privacy, Competition Policy, and Antitrust.
Related Articles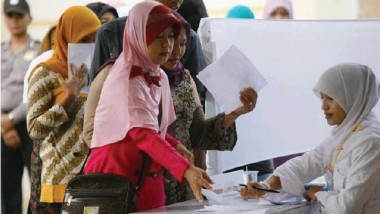 CHOOSE FILTER