ERIA Research Institute Network (RIN) Meeting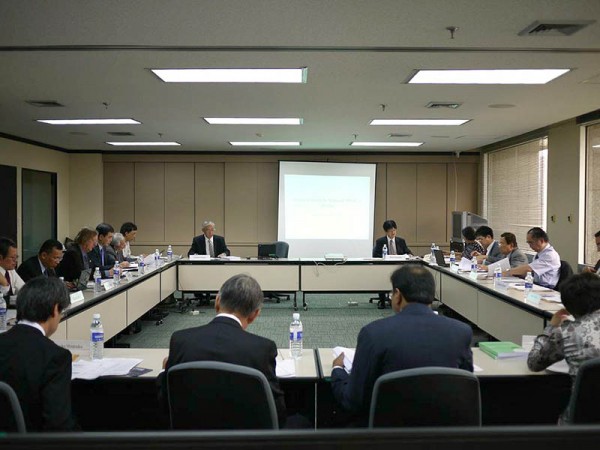 The first Research Institute Network (RIN) Meeting for the fiscal year 2010 was held in Bangkok, Thailand on 25 September 2010 under the Chairmanship of Dr. Hank Giok-Hay LIM, Chairman of RIN, from Singapore Institute of International Affairs(SIIA). Dr. Mitsuhiro Kagami, President, BRC-JETRO moderated the meeting.
Dr. Hank LIM shared with the meeting the Joint Statement of ASEAN-U.S. Leaders' Meeting, where ERIA's activities and its upcoming seminar with Harvard University have been noted. (right below) He urged the RIN Members to assign high priority to dissemination of ERIA research work among the policy makers and even among the people.
Prof. Fukunari Kimura, Chief Economist , ERIA, presented the results of ERIA studies in the year 2009-2010. Mr. Hidetoshi Nishimura, Executive Director, ERIA, gave his closing remarks to the RIN members where he assured the network members that ERIA's work will remain guided by the recommendations of the RIN members.
Next RIN meeting will be held on 8th January 2011 in Bangkok.
CHOOSE FILTER