ERIA Receives Courtesy Visit from the Swiss Federal Department of Foreign Affairs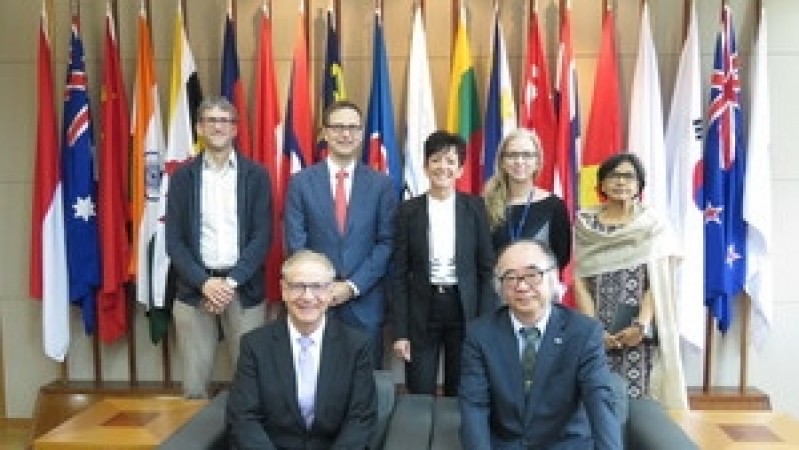 President of the Economic Research Institute for ASEAN and East Asia (ERIA), Prof Hidetoshi Nishimura, received a delegation from the Swiss Federal Department of Foreign Affairs that visited ERIA's office in Jakarta accompanied by Her Excellency Madame Yvonne Baumann, the Swiss Ambassador to Indonesia on 23 March 2017.
Prof Nishimura briefed Mr Daniel Derzic, the Deputy Head of Mission of the Embassy of Switzerland in Indonesia and Mr Michael Cottier, the Regional Coordinator South Asia in the Directorate of Political Affairs, on ERIA's background and role in ASEAN and East Asia. He mentioned ERIA's recommendation for Lao PDR to take advantage of their geographical situation as a land-linked country that was similar to Switzerland.
The representatives from the Embassy of Switzerland asked Prof Nishimura for his opinion regarding the advantages of deeper integration related to the role of ASEAN as the vehicle for integration among Southeast Asian countries. Prof Nishimura replied that integration would not guarantee benefits; however, it could be a platform for sharing best practices.
CHOOSE FILTER