ERIA Receives Courtesy Call from Charge d'Affairs a.i. of US Mission to ASEAN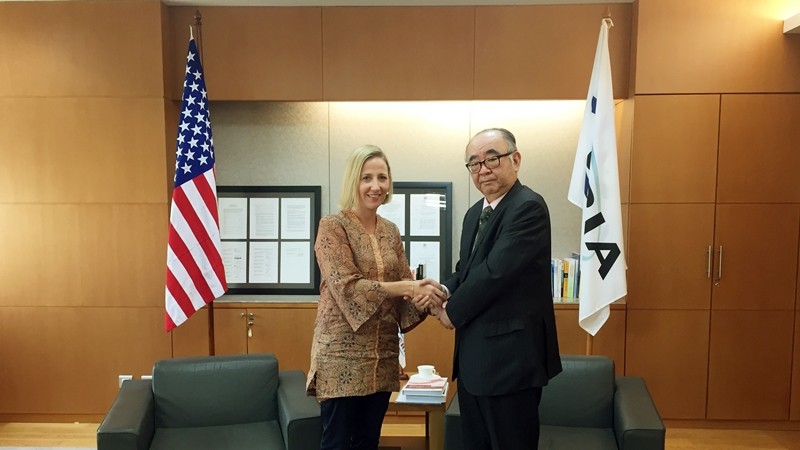 Jakarta, 23 August 2019: ERIA President Prof Hidetoshi Nishimura was very pleased to welcome Ms Melissa Brown, Charge d'Affairs a.i. of the United States Mission to ASEAN, to the ERIA offices on Friday, 23 August 2019. She was accompanied by Mr Peter Thorin, Director of the US ASEAN Connect. Mr Koji Hachiyama, COO of ERIA and Ms Lydia Ruddy, Director of Communications at ERIA also attended the meeting.
Prof Nishimura explained ERIA's mission to support ASEAN and East Asia through research, policy recommendations, and capacity building. He gave an overview of some of ERIA's current projects on trade, energy, and connectivity.
Ms Brown highlighted some of the key priorities for the US in ASEAN including digital economy, energy, and infrastructure. Mr Thorin indicated that there were several areas where the Mission and ERIA could cooperate, especially in energy and infrastructure.
After the meeting, Ms Ruddy gave a tour of ERIA's offices including ERIA's Information Centre.
CHOOSE FILTER