ERIA President Pays Courtesy Call to Office of Malaysian Minister Dato' Sri Abdul Wahid bin Omar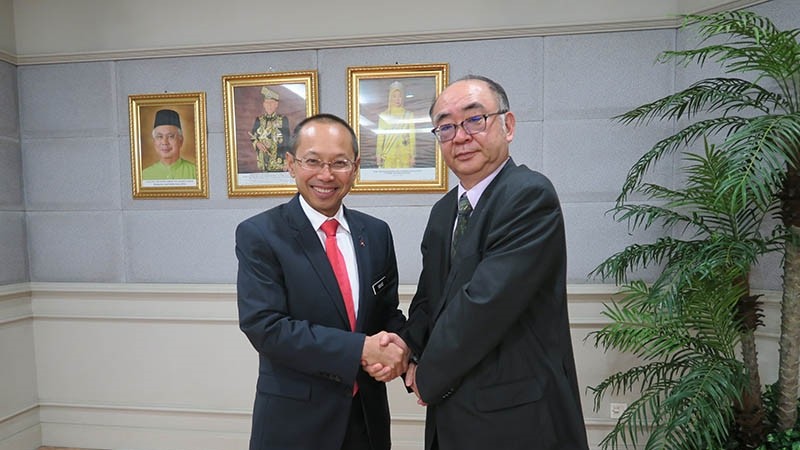 Prof Hidetoshi Nishimura, President of ERIA, paid a courtesy visit to Dato' Sri Abdul Wahid bin Omar, Minister in the Malaysian Prime Minister's Department on 5 October 2015. Senior ERIA officials accompanied him.
Prof Nishimura reported the outcomes from the 3rd EAS Economic Ministers Meeting held on 24 August 2015, and also explained ERIA's new deliverable 'Comprehensive Asia Development Plan 2.0' (the revision of Comprehensive Asia Development Plan (CADP)), as a contribution to the East Asia Summit and its leaders this year, and to the Malaysian Chairmanship of ASEAN.
ERIA had earlier submitted to the 5th East Asia Summit in 2010 the original version of the CADP. The CADP presents a grand spatial design of economic infrastructure and industrial placement in ASEAN and East Asia. It also provided the conceptual framework for the Master Plan on ASEAN Connectivity (MPAC) drafted by the ASEAN Secretariat together with ERIA.
Observing the progress of infrastructure development and expecting continuous economic growth in ASEAN and East Asia, ERIA proposed to the 9th East Asia Summit in 2014 to revise the CADP (draft CADP 2.0) and the Leaders welcomed this proposal.
CADP 2.0 extends the conceptual framework for "connectivity and innovation" and emphasizes the importance of quality infrastructure. CADP2.0 is also expected to be significant inputs for the post-2015 MPAC Agenda.
Prof. Nishimura also updated the Minister on past and upcoming events, which are in line with the contribution for the Malaysian Chairmanship, such as EAS Regulatory Roundtable ll held on 29 September, ASEAN Connectivity Symposium to be held on 16 October, and the International Symposium to be held on 16 November.
The Minister was pleased with ERIA's continued engagements with the region and the chair country of ASEAN, Malaysia. He looked forward to the convening of the International Symposium on 'Stronger ASEAN Socio-Cultural Community' as a culmination of a fruitful collaboration between ERIA, the ASEAN Secretariat and the Ministry of Tourism and Culture, Malaysia.
Related Articles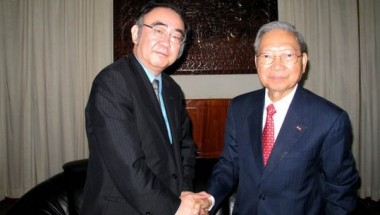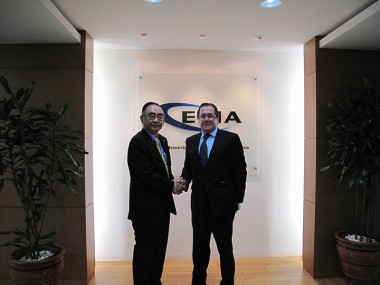 CHOOSE FILTER