ERIA President Leads Delegation in Energy Transition Ministerial Meeting in Bali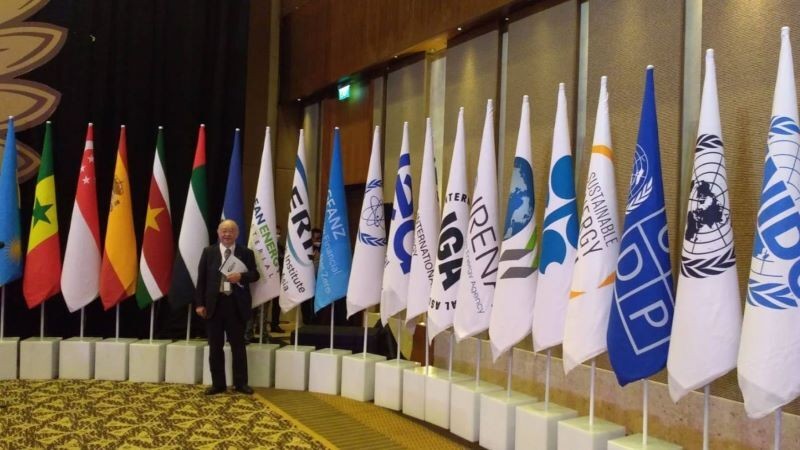 Bali, 2 September 2022: Prof Hidetoshi Nishimura, President of the Economic Research Institute for ASEAN and East Asia (ERIA), led a delegation from ERIA to the G20 Energy Transition Ministerial Meeting (ETMM) held at the Grand Hyatt Hotel in Nusa Dua, Bali, Indonesia. Joining him were Prof Jun Arima, ERIA's Senior Policy Fellow for Energy, and Dr Alloysius Joko Purwanto, ERIA's Energy Economist.
The meeting was opened by H.E. Arifin Tasrif, Indonesia's Minister of Energy and Mineral Resources, who emphasised the need to accelerate the clean energy transition to realise the goals of the 2030 Agenda for Sustainable Development and the Paris Agreement.
The meeting underscored the G20 energy ministers' agreement on the Bali Common Principles for Accelerating Clean Energy Transitions (COMPACT) to achieve the climate goals. The document contains the fundamental principles for accelerating the energy transition, which will serve as the basis and reference for the G20 member nations in accelerating their energy transitions. The energy minister said that the Bali COMPACT encapsulates a comprehensive approach to the pledge to achieve net zero emissions, including near-term mitigation strategy to combat climate change by accelerating transition to clean energy.
Minister Tasrif pointed out the significance of the G20 agenda in the context of the global leadership responsibility of addressing the current and growing energy needs, particularly of developing countries, where facilitating and ensuring equitable, inclusive, and sustainable transitions are based on the pillars of economic development and resiliency.
This year's ETMM focused on the global economy and energy outlook, and accelerating the energy transition, including access, financing, and technology. The meeting emphasised that coordination on policies amongst G20 countries is imperative to strengthen cooperation to make sure that the energy transition agenda and enhancing energy security will move forward. G20 members were asked to make energy systems more resilient and future-proof and consider varied pathways and national conditions to ensure that no one is left behind.
The ETMM was closed by the third session where the G20 countries discussed the Communique chaired by HE Arifin Tasrif.
Image Gallery
Related Articles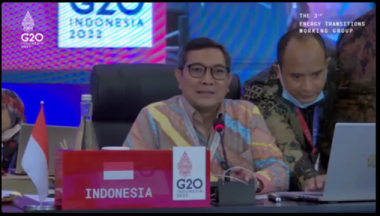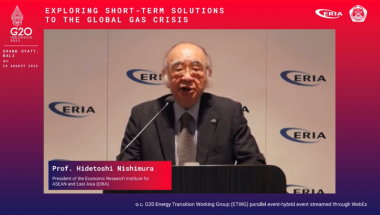 CHOOSE FILTER